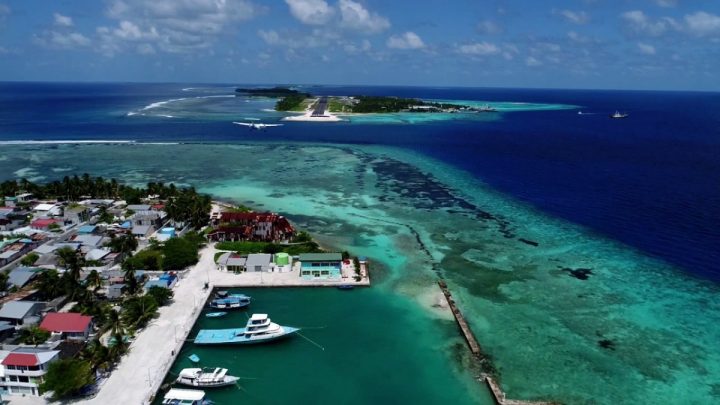 Muizz pledges intl airport, integrated tourism project for GA. Villingili
Presidential candidate Dr. Mohamed Muizz of the opposition made a significant commitment on Monday to develop an international airport in GA. Villingili along with an integrated tourism project. Addressing a campaign rally during his presidential election campaign, Muizz emphasised the importance of transforming Huvadhoo atoll into a bustling tourism hub.
Muizz's plan involves converting the existing airport in Kooddoo into a training airport while establishing an international airport in Villingili, particularly near the Ekefaru area. This initiative aligns with his vision to bolster Huvadhoo atoll's status as a tourism hotspot. Muizz clarified that the airport in Kooddoo would still serve a purpose, functioning as a training airport even after the international airport in Villingili is established.
During a previous rally, Muizz unveiled his ambition to develop Huvadhoo Atoll into a thriving tourism hub featuring 10,000 beds. He emphasised the significance of having international airports in both Gaafu Alif and Gaafu Dhaal atolls, stating that the airport in G.Dh. Kaadehdhoo would be upgraded to meet international standards. This development is anticipated to stimulate the establishment of 10,000 beds, fostering growth in the two atolls.
Muizz's commitment to these developments is grounded in his determination to fulfil promises that were previously proposed but not realised. He assured the audience that his administration would execute these plans effectively, underscoring his intention to dredge land for the international airport and increase available land for Villingili. This expansion is expected to facilitate the construction of housing and essential infrastructure.
In addition to the international airport and integrated tourism project, Muizz also pledged a dormitory for university students, a decompression chamber for diving incidents, and an integrated tourism project near G.A. Kolamaafushi during his visit to the island. These promises reflect his comprehensive vision for sustainable development and growth in the region.