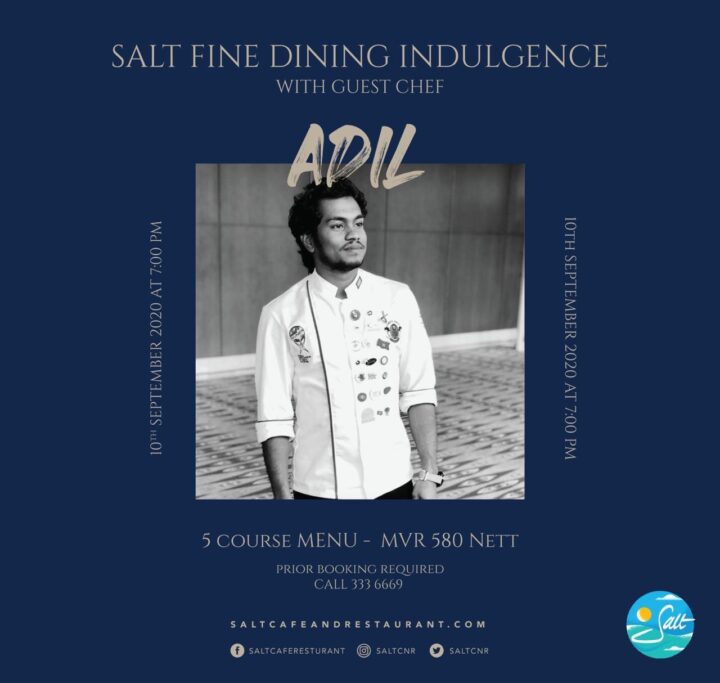 Salt Fine Dining Indulgence with Chef Mohamed Adil
Salt cafe' and Restaurant' is hosting a fine dining event with award winning Maldivian Chef Mohamed Adil. The dinner will be hosted from 1900 hours onwards on 10th September 2020 at the 6th floor restaurant and 7th floor terrace of the venue.
Chef Adil was awarded the best Maldivian chef 2018 at Hotel Asia and best Maldivian chef 2017 & 2019 at Food and Hospitality Asia Maldives (FHAM).
With a floor area of 1500 square feet on each floor, a total of 20 pax and a total of 36 pax will be accommodated on the 6th floor indoor restaurant and terrace respectively. To adhere to best practice, tables will be placed at least with a minimum of 4 feet from each other.
Prior booking is required to attend this special event by Salt Cafe' and Restaurant. You may book your table by calling +(960) 333 6669
Price: MVR 580/- Nett per person