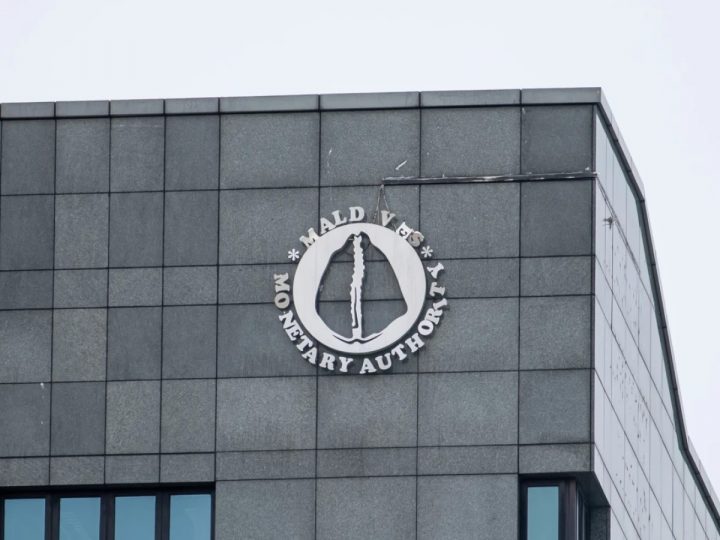 Muizz vows mechanism to keep foreign business revenue in domestic banking system
Dr Mohamed Muizz, the PPM-PNC presidential candidate, assured his commitment on Sunday to institute a method ensuring a portion of the dollar revenue stemming from foreign investor-owned businesses will be funnelled into the local banking system.
Muizz, currently campaigning in Gaafu Dhaal Atoll and vying for the main opposition in the September 9 presidential election, addressed a rally in Thinadhoo on Sunday evening.
He emphasised the need to address the dollar shortage and escalating black market rates by introducing necessary legislative changes. Muizz emphasised his intention to ensure that a share of foreign investors' dollar revenue remains within the country's financial framework before being sent abroad.
"Their foreign currency needs to circulate properly within the country, with a portion retained locally prior to remittance," Muizz stated, emphasising that such a practice would contribute to eradicating the existence of the black market.
Muizz further highlighted the challenges faced by Maldivians attempting to send dollars abroad. He outlined his proposal's primary objective, which aims to eliminate limits on foreign transactions conducted through debit and credit cards. Muizz pledged to incrementally elevate the current $750 monthly credit card limit over the first three months, eventually abolishing it entirely.
"We will gradually double the existing limit within the initial three months, and this pattern will continue until the limit is fully eradicated," Muizz concluded.