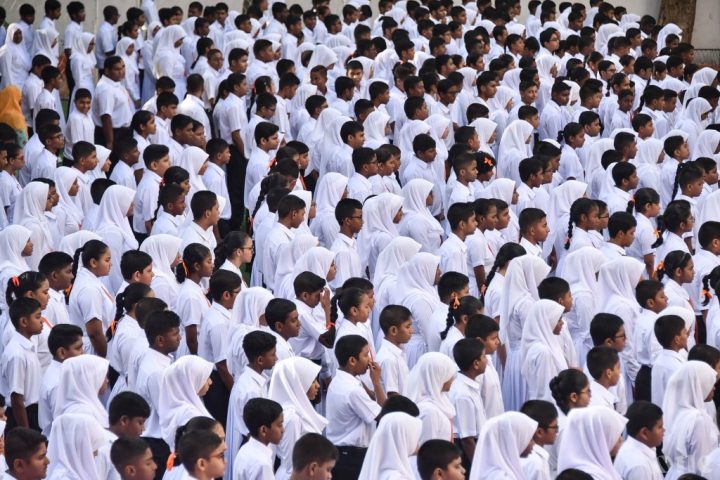 Muizzu proposes 4-week term break, Dec main holiday as solution to school holiday debate
Dr Mohamed Muizzu, the presidential candidate for PPM-PNC, has offered his resolution to the ongoing controversy surrounding school holidays. He announced on Thursday that the main school holidays would be shifted back to December, while an additional one-month holiday would be introduced as a mid-year term break.
For years, school holidays in the Maldives have been observed in November and December. However, a change in recent years scheduled the main holiday for mid-year, overlapping with June and July.
Criticism has arisen due to this alteration, with some parents expressing dissatisfaction. They claim that the change forces them to contend with the challenging southwest monsoon that disrupts holiday plans in June and July.
In response to these concerns, the Ministry of Education defended the decision, stating that the change was based on weather patterns observed over the past five years. According to their analysis, there was no significant difference in weather conditions between the middle and end of the year.
Amid this backdrop, Dr. Muizzu addressed the issue during a campaign rally in Dh. Meedhoo on Wednesday evening. He declared that, if elected, he would revert the main holiday back to December.
However, this proposal has sparked a fresh wave of debate. While some parents welcomed the idea, employees of resorts expressed strong opposition.
Resort staff members contend that the current holiday schedule, initiated to align with the preferences of the majority in the tourism industry, bears socio-economic benefits. They assert that the proposed change would clash with the peak period of the European winter months when tourists flock to the Maldives.
On Thursday, Dr. Muizzu responded to these concerns, assuring resort employees that he would address the issue and provide more details.
During a rally in F. Nilandhoo on Thursday evening, Dr. Muizzu further clarified his proposition:
A four-week mid-term break during the June-July period
Shifting the main holiday to December, typically spanning 1.5 months
Dr. Muizzu assured that his decision was reached after consultation with education experts. As the debate continues, his proposal aims to find a balance between the interests of students, parents, and those within the vital tourism industry.