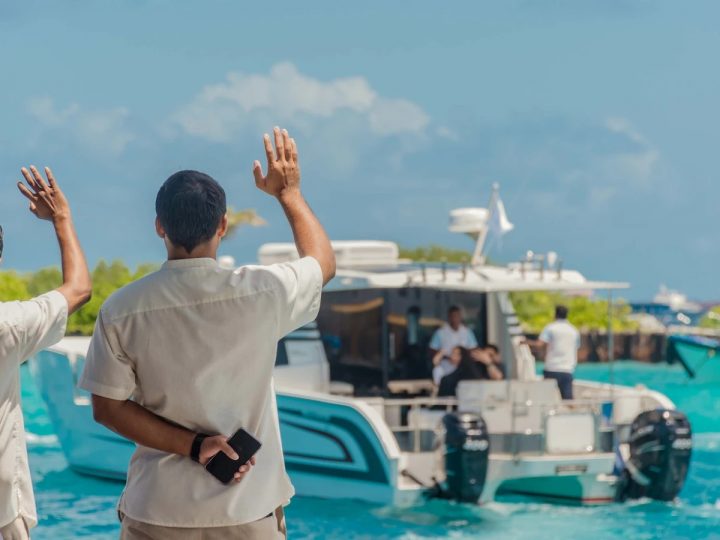 Muizzu vows dedicated housing category, retirement scheme for tourism workers
Presidential candidate for PPM-PNC, Dr. Mohamed Muizzu, announced a significant commitment on Thursday, pledging to create a dedicated housing category for employees in the crucial tourism sector. Speaking at a rally in F. Nilandhoo, Dr. Muizzu outlined the key elements of his manifesto to address the needs of those working in the tourism industry.
Acknowledging tourism as the country's most pivotal industry employing around 20,000 individuals, Dr. Muizzu assured that his government would prioritize Maldivian workers in this sector alongside other crucial domains.
Dr. Muizzu, who formerly served as the Housing Minister in President Abdulla Yameen's government, highlighted the absence of a specific housing category for tourism industry employees. He revealed that his administration's policies would rectify this oversight by establishing a dedicated housing category for these workers, ensuring their access to social housing. This commitment would be among the initial housing projects introduced by his government.
Addressing concerns about his proposed shift of major school holidays back to December, Dr. Muizzu recognized the strenuous efforts of tourism industry employees in generating revenue and boosting the economy. He stressed that it is only fair for these hardworking individuals to have a distinct category within the housing program, given their significant contribution to the nation's progress.
Furthermore, Dr. Muizzu promised additional benefits through the introduction of a retirement scheme for tourism industry workers. This scheme would be established through special legislation, developed in collaboration with industry heads and parliamentary stakeholders. Dr. Muizzu assured that the scheme would provide an attractive retirement package, benefiting both industry operators and employees alike.
Dr. Muizzu's comprehensive approach not only focuses on addressing the housing needs of the tourism workforce but also aims to ensure their future financial security through retirement benefits. As the electoral campaign unfolds, his proposals aim to resonate with the concerns and aspirations of Maldives' vital tourism industry workers.