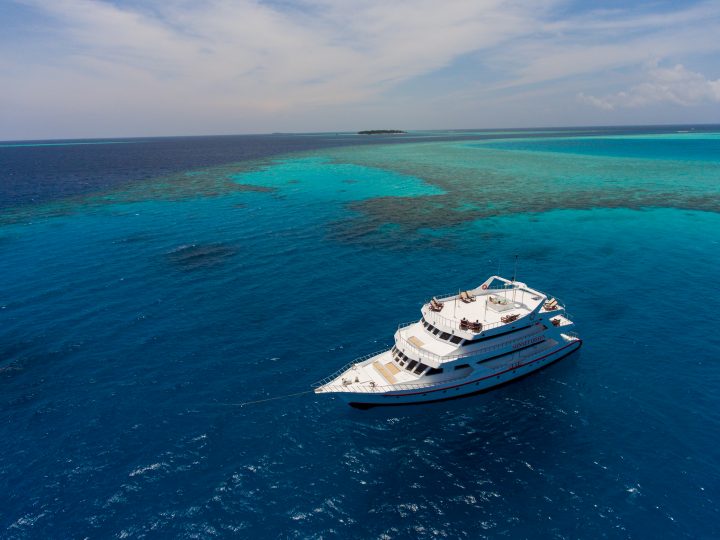 MV Sunset Queen relaunched with renovations
Sun Siyam Resorts has relaunched the MV Sunset Queen – one of the most sought after luxury cruises in the country. The popularity and demand for this cruiser are sure to rise with the relaunch, said Sun Siyam Resorts.
The liveaboard was relaunched with new transformations, including a redesign of the accommodation cabins and other facilities. It offers a host of attractions ranging from its contemporary accommodation to its incorporation of open spaces – four decks, said the operator.
One of the other highlights is the Jacuzzi experience now on offer on the top deck. The cruises are specially designed for divers, snorkelers and surfers, offering them visits to some of the top diving, snorkeling and surfing points in the country. Desert island excursions, island hopping voyages, in addition to resort visits are also on offer at the liveaboard.
The nine cabins on the boat have been transformed into seven spacious and contemporary designed cabins, said Sun Siyam Resorts. It also offers a delightful gastronomic experience, which specializes in fresh ingredients, it added.
MV Sunset Queen was first launched in 2004, the liveaboard is a 27 metres long and 8 metres wide, with a cruising speed of 12 knots. It is currently offering private charters with the option for diving and surfing cruises.