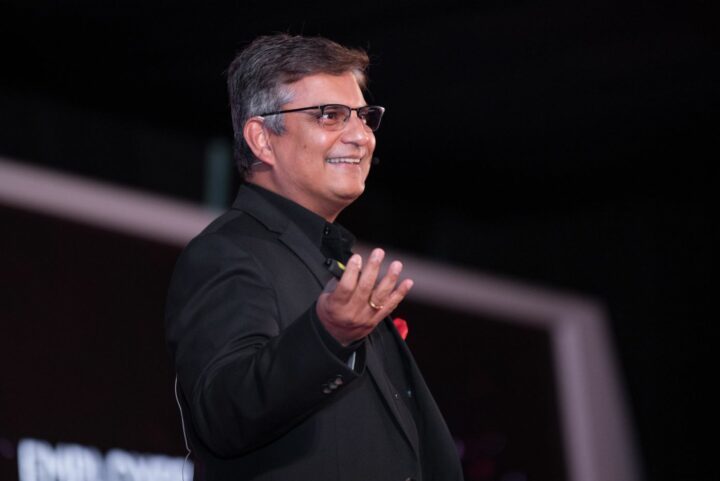 Najib Khan appointed as Managing Director of Ooredoo Maldives
Najib Khan has been appointed as the new Managing Director of Ooredoo Maldives. Khan, who was previously serving as the Chief Executive Officer of the company, was appointed as the Managing Director following the retirement and resignation of Khalid Ibrahim A. Al-Mahmoud, the Chairman and Managing Director.
Khalid A. Al-Mahmoud served as the Chairman of Ooredoo Maldives since July 2012 and immensely contributed to the growth journey of the company. Under the able guidance of his chairmanship, Ooredoo Maldives achieved several milestones in digital transformation enriching the lives of its customers.
In a statement, Ooredoo Maldives welcomed Najib Khan's new appointment and expressed confidence that the company will continue to achieve greater heights in digitalisation and contribute to the development of the Maldivian community.
Najib Khan took over as CEO of Ooredoo Maldives in 2017. With over 25 years of experience in the telecommunications industry, Khan led the Business Services team within Ooredoo Group's Commercial Division. Before joining the Ooredoo Group in 2014, his last assignment was with Bharti Airtel Limited as CEO of Home and Office Business.
Since inception, Ooredoo Maldives has been providing an innovative range of voice, data, broadband, content and enterprise services tailored to the growing needs of today's consumers and businesses. Guided by its vision of enriching people's lives and its belief that it can stimulate human growth by leveraging communications to help people achieve their full potential, Ooredoo has transformed the digital lives of communities across the Maldives. For more information, visit www.ooredoo.mv.