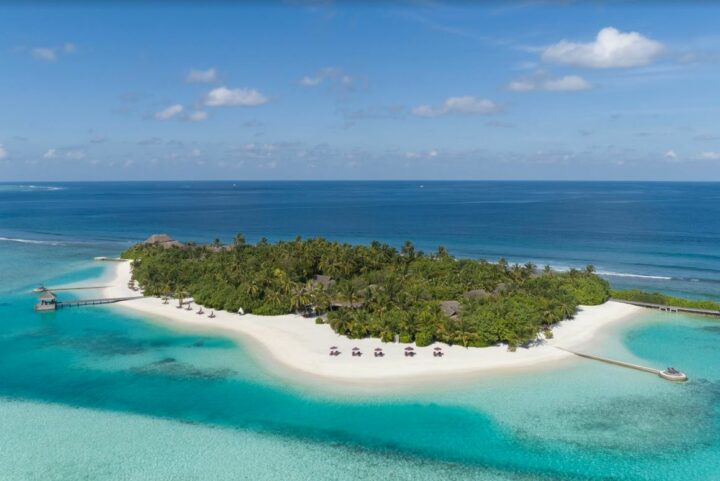 Naladhu Private Island Maldives anew Best Resort in the Indian Ocean the third year!
On 8 October 2019 at Condé Nast Traveler Readers' Choice Awards 2019, Naladhu Private Island Maldives was named Best Resort in the Indian Ocean. This marks the beautiful island resort's third consecutive win. For the first time this year, the most prestigious and extensive awards from the travel industry were global in nature bringing together 600,000 US and UK readers.
With twenty elegant and spacious houses with pool, secluded pristine white beaches and kaleidoscopic reefs make Naladhu Private Island Maldives a vision of tropical perfection – the epitome of exclusivity and luxury. Every experience on the island is bespoke, luxurious and timeless. Guests can choose from exquisite culinary options including dining on-demand service from the 24-hour restaurant – The Living Room, indulgent spa treatments and 24/7 on-call butler service.
"It is a privilege to be chosen by the Condé Nast Traveler readers around the world three years in a row. Receiving this award consecutively is a testament to the team's passion and dedication, inspiring us to continue to enhance our exceptional experience offered to guests," remarks Giles Selves, General Manager of Naladhu Private Island Maldives.