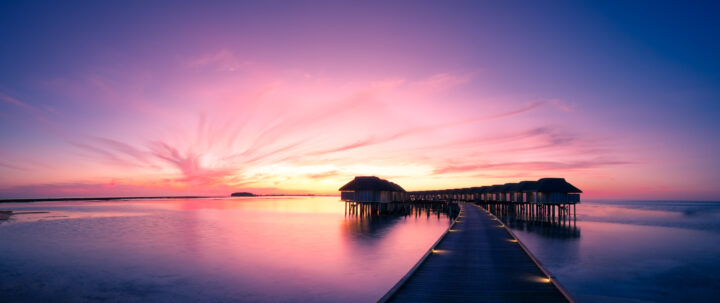 Why you need a Destination Management Plan
Creating a Destination Management Plan outside of what is usually done at the governmental or island level is beneficial for businesses in the travel market for the simple fact that the plan can be individualised to the needs of the particular business. More attention may be needed in specific areas, as opposed to others. This Destination Management Plan will allow for full management of the visitor economy of a particular location within the destination. Using business-to-business best practices, every destination can help the economy of the Maldives flourish.
Businesses that are competitive and can increase sales and develop new markets, whilst training their employees to improve their skills whilst adopting technology effectively and communicate clearly with their target market will be leaders in the Maldives Visitors market.
Destination Management Plans are essential when evaluating the success of previous plans, maintaining a clear perspective on current desires and trends of travellers, as well as looking to the future for shifts in current trends. Most importantly, Destination Management Plans make a strong connection to people; those providing business to those seeking the business.
What should the Destination Management Plan include?
Identifying and evaluating the location's assets
The visitor's economy
Projected priorities and activities
Physical and financial resources and how to realistically apply them to objectives
There are several aspects of a Destination Management Plan that can be improved upon to increase visitors. To succeed in creating an individualised Destination Management Plan, locations throughout the Maldives have several aspects of their position to consider. The heritage and culture of the indicated location should be considered. The landscape and countryside need to be evaluated concerning what can be offered to visitors. The Built Environment needs to be assessed. Thorough knowledge of access and transport is imperative to guest travel, and most importantly the Destination Management Plan should highlight Guest and Visitor Services.
Culture and Heritage
A primary reason people travel is to experience different cultures or their heritage. When a destination is decided upon with heritage and culture as the inspiration for the trip, visitors often spend more, stay longer and engage with the community more so than the typical traveller. These travellers inject more money into the economy, supporting local businesses, creating more jobs and ultimately protecting natural resources, as well as new developments. These trips often create better memories because there is something to be learned or fulfilled.
The Maldives is a luxurious destination of 26 atolls, and more than 1,000 islands in the Indian Ocean The heritage and culture of this gorgeous destination are composed of many influences from India, Sri Lanka, Malaysia, Persia, Indonesia, and Africa. There are tales of an exiled prince from India who was sent to the Maldives by his father and became the first leader while other stories say the basis of the culture stems from shipwrecked traders more than 3,000 years ago. Maintaining culture and heritage for a DMP (Destination Management Plan) is vital to the visitor economy.
Guest and Visitor Services
Strengthening the visitor economy along with the services that can be enjoyed such as attractions and restaurants, entertainments and arts, also make it a more appealing place to visit. These related businesses not only make the destination a better place to work and live, but they are also highly important in attracting new business and investment across various industries that can support the leisure and tourism sectors. Increasing local services and improving their quality will result in economic prosperity for all.
Landscapes and Countryside
Creating a plan to maintain or improve the land traveller's visit is an integral part of the Destination Management Plan. When a destination's culture and heritage shine through the community, the landscapes create an authentic backdrop to visit the built environment.  The scenery and physical environment visitors engage in during their travel sets the stage for an authentic experience. Focusing part of the plan on landscape and countryside is essential.
With such a low ground level and current changes in weather, the Maldives is in potential danger of sinking into the Indian Ocean. Planning for the protection of the landscapes is a necessity to maintain this paradise.
Built Environment
The built environment is essential to the Destination Management Plan because these are the manmade spaces tourists will live in and visit. The built environment needs to accommodate all types of people; the disabled, children and the elderly.
Room size and relevancy need to be considered when planning and building new sites. Just as important as the landscape and countryside, these spaces (new and old) need to be maintained.  Not only buildings but also parks and visitor sights need to be maintained and considered when evaluating the built environment and the differing needs of visitors.
Access and Transport
With proper access and transport, travellers will be able to access the destination. Well-kept roadways, walkways, harbours, and airports, guarantee guests will make it to their destination safely and with ease. If the traveller cannot reach their desired destination with ease, they will simply look to travel elsewhere. The importance of buses and shuttles for visitors to travel from place to pace is imperative.
The Maldives is more than a destination for honeymoons and exotic getaways. Rich history, culture, and heritage fill the islands. With individual Destination Business Plans for business to business best practices, the visitor's economy can continue to create opportunities for generations to come.Gaynor Hunter is a Hospitality Trainer and Content Writer, helping hotels and restaurants shape their operational strategies into profits for the owner, an engaging workplace for employees and enhanced experiences for the guest. You can hire Gaynor to train your team and write content to attract your ideal guest at shapehospitality.com or follow her on Twitter @shapemybiz.