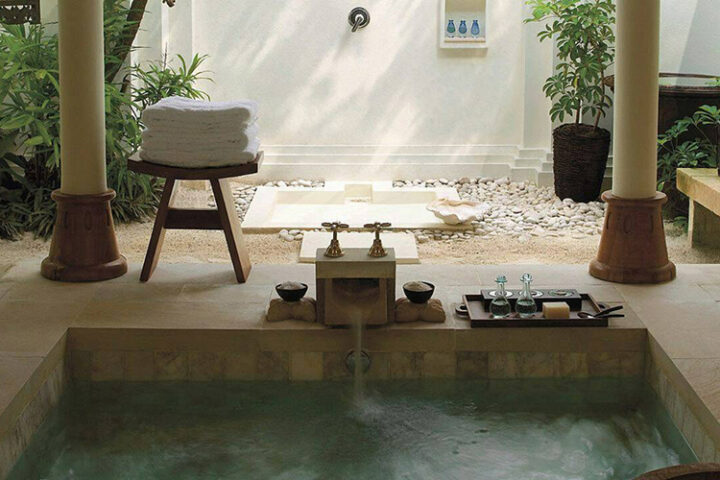 New 'Healing Waters' spa menu launched at Four Seasons Kuda Huraa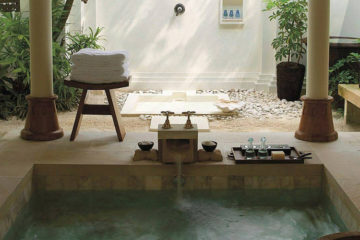 The Island Spa at Four Seasons Resorts Maldives at Kuda Huraa, located on a separate island, offers a range of unique therapies and massages for their clients. The latest range of treatments to be added to this spa menu is the 'Healing Waters' menu – an innovative three-tier concept that helps guests restore their primal connection to the sea and reconnect with the essence of their true self.
Famous marine-based brand OSEA therapies and rituals use the healing properties of the ocean, gaining inspiration from sea oxygen, sea salt to wild-harvested algae, using the three different depths of the ocean to help create treatments to refresh, rebalance, and to rejuvenate:
experience to refresh, rebalance and rejuvenate:
Deep: incredibly effective treatments designed to have deep therapeutic impact in the minimum amount of time to take guests closer to themselves.
Deeper: exploratory experiences that draw on the essence of the ocean to restore a sense of harmony, ease and deeper reconnection to one's true self.
Deepest: immersive journeys to support physical, mental and emotional wellbeing at the deepest level, leaving one's entire being riding on the crest of a wave.
Seaweed is featured as seven different organic types (including gigartina, undaria and macrocystis) in powder, whole leaf and extract form, all hand-harvested from the most pristine waters on the planet. Treatments also use mineral-rich,  harvested sea grass from the resort's own lagoon.
Speaking about the new treatments, Spa Manager Sanju Udhadhyay said: "The health benefits of spending time near and in the sea have been known for millennia". Sanju continued, "Seawater contains the same percentage of salt as human blood, sweat and tears and the same 66 trace elements, vitamins and minerals as the human body. Seaweed absorbs all these hydrating, softening, toning, slimming and anti-ageing properties, which can then be absorbed by the skin with wonderful results."
Some therapies on this new menu include the 'tides of time – return to youthfulness' facial to 'surfer – return to balance massage', and 'sea of life – return to peace ritual', as well stand up paddle (SUP) yoga.
Guests can also embark on 5-day spa journeys such as 'marine detox – return to firmness', 'siren song – return to loveliness', and 'find your flow- return to source'.