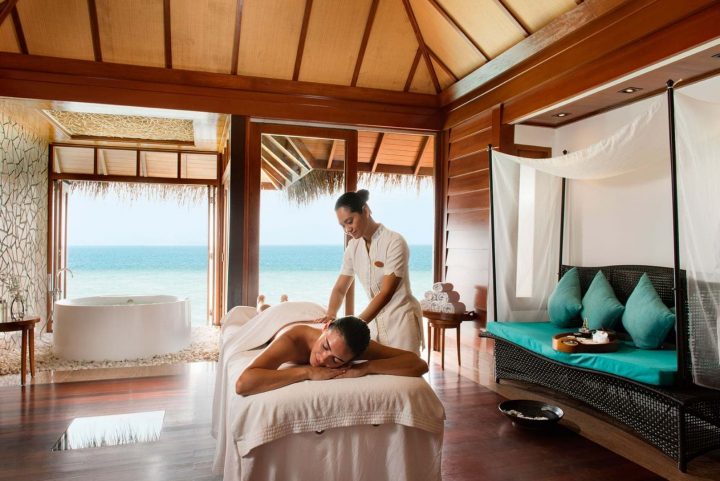 New Maldives Spa Regulations Explained
The Maldives' Government has launched SPA Regulations by the name of "SPA (Registration and Operation) Regulations". They were introduced and published in the government gazette on 21 February 2023 and its formal citation is R-74/2023.
A week later, the government brought further updates to those regulations as an amendment and published this First Amendment to the SPA (Registration and Operation) Regulations on 27 February 2023. The citation is R-81/2023.
All spas that are in operation prior to the introduction of the regulations are to regularize themselves within 90 days from the date of the regulations.
Scope of Regulations
The regulations are to cover the registration and operation of spas as a commercial activity in any part of the Maldives. They include independent spas run on inhabited islands, spas run as part of tourist guesthouses and tourist hotels, spas run on integrated tourism developments, tourist resorts, tourist vessels and airports.
Instead of dealing with the entire set of regulations, we focus here only on the  provisions that relate to tourist resorts specifically or are of general application inclusive of tourist resorts. References to resorts in this article include tourist resorts, tourist vessels, tourist hotels, airports, and integrated tourism projects.
All requirements of the Regulations are to be administered and enforced by the Ministry of Economic Development unless the regulations explicitly assign a specific function to another government agency.
Definition of Spa Activity 
SPA is defined as a commercial activity that carries out any of the services outlined in (or similar in kind to those listed in) Schedule 1 of the regulation. In short, any Schedule 1 activity is a spa activity.
Prohibited Activities and Services
The following treatments, services, or activities are specifically prohibited within the premises of a spa:
treatment of skin diseases
laboratory tests and x-ray services
treatment involving acid or machines
removal of pimples or acnes, scars and moles and/or surgical treatment of it
any medical or surgical service
unauthorized invasive procedures
use of expatriates without work permits
Providing food and accommodation within or at the entrance of the spa
any activity prohibited by law or any activity that requires authorization of other authorities
Rules on Advertising
Activities carried out by a resort spa may be advertised subject to Schedules 3 and 4 to the Regulations. An advertisement cannot compromise the privacy and rights of clients.
Employment of Foreign Nationals
Foreign nationals may be employed at spas after obtaining approval in accordance with the Employment of Expatriates in the Maldives Regulations made under the country's Employment Act. Every foreign national employed at a spa must posses a work permit issued within the quota provided to that spa.
Disciplinary Action
If any spa activity is carried out without registration, this will attract a fine of MVR 10,000.00. Where a spa breaches any of the standards or guidelines or criteria provided in Schedule 3, the Ministry of Economic Development may give time to rectify the fault. If the fault is not remedied or is repeated, MED may take other actions, as it may deem appropriate.
Cessation of Business
If a registered spa ceases business, the spa must apply to the Ministry of Economic Development to de-register the business activity within 14 days of its cessation. A fine of MVR 1000.00 will be levied if the deadline is breached.
Levy of Fees
For inspections carried out under these regulations, an inspection fee of MVR 1000.00 is levied. A registration fee of MVR 5000.00 is levied at every spa registration and also at every renewal of the license. The fee is payable to MED or MIRA.
—
Version of the article originally published on Nasheeds Commercial Lawyers
Featured Image: Constance Halaveli Maldives