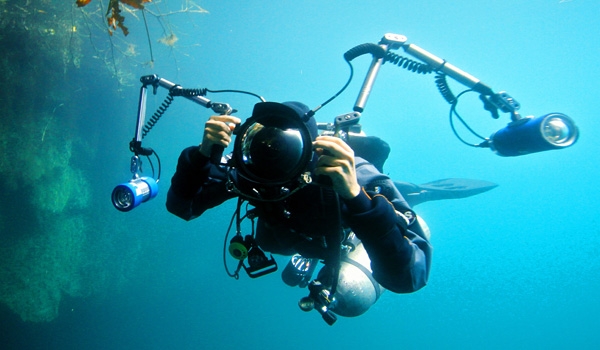 New 'Master in Residence' announced at Shangri-La Maldives
As part of  Shangri-La's Villingili Resort & Spa's ongoing 'Masters in Residence' programme, the resort has announced that their next Master in Residence will be Uli Kunz, a certified marine biologist and underwater photographer.
Uli will be visiting the resort from 9 to 20 this August, and will assist guests with all their underwater photography needs.
During his time at the resort, Uli will accompany guests on dives, do a special dive to one of the most famous shipwrecks in the Maldives, the British Loyalty.
In addition to this, he will be holding a series of insightful talks covering topics from coral research to marine biology.
He will also be displaying a collection of his spectacular underwater photography.
For those seeking a more thorough understanding of the surrounding ecosystem and CSR initiatives in place at the resort he will also be available for a series of Q+A sessions.