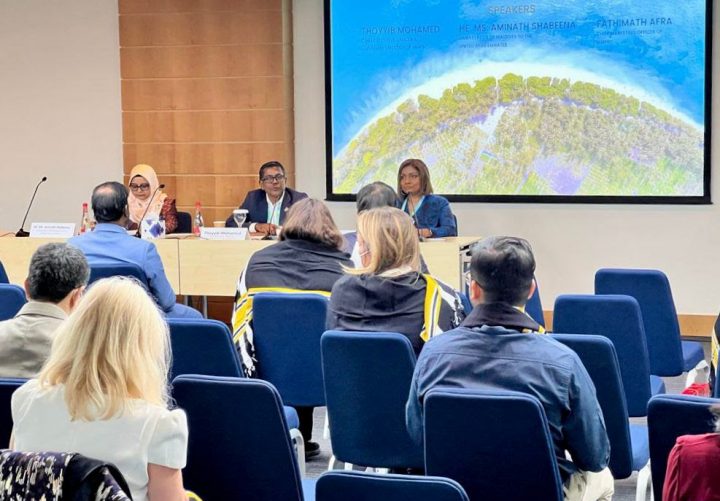 New UAE Campaign to Boost MICE Tourism in Maldives
Maldives Marketing and Public Relations Corporation (MMPRC) has officially launched a MICE-tourism focused campaign 'Redefining MICE' in the UAE. A special press conference was held with the Embassy of Maldives in the UAE on 10th May 2022 at the Arabian Travel Market (ATM) Arabia.
The press conference was hosted by the Chief Executive Officer & Managing Director of MMPRC, Thoyyib Mohamed; Chief Marketing Officer of MMPRC, Fathimath Afra; together with Her Excellency Aminath Shabeena, the Ambassador of the Maldives to the United Arab Emirates.
Last year, the Maldives welcomed 91,413 tourists from the Middle Eastern market, with Saudi Arabia ranked as the top seventh market to the destination. From January to March this year, the country has recorded 21,117 arrivals from the Middle East market. MMPRC has several activities planned for the Middle East market to maintain destination visibility. This includes joint-marketing campaigns, webinars, participation in major fairs and exhibitions, roadshows, and hosting familiarization trips.