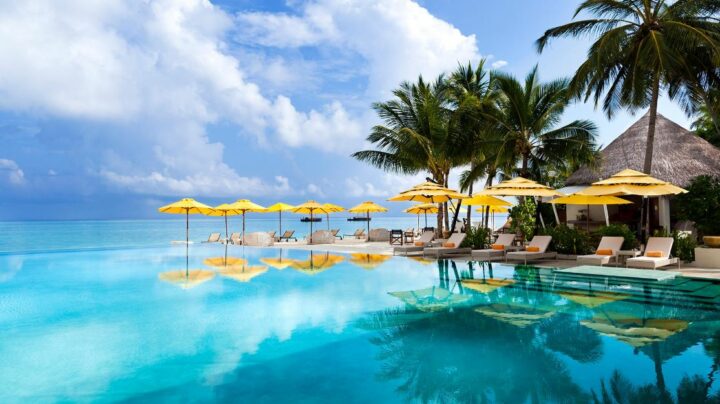 Deveekaa Nijhawan appointed Director of PR and Communications at Niyama Private Islands
Niyama Private Islands – a sister property of Anantara Hotels & Resorts – has appointed Deveekaa Nijhawan as the Director of PR & Communications. Deveekaa, a renowned personality in the hospitality industry in the Middle East, has over five years of experience as the Complex Public Relations and Communications Manager of Le Meridien Dubai Hotel & Conference Centre.
She is known in the industry as being the "media's darling" and for going the extra mile to generate publicity, build media relations, network with key influencers and create marketing and revenue generating opportunities for the hotel, says Minor Hotels Group in a statement."I am very excited to join Minor Hotels and embrace this new challenge," says Deveekaa. In her new position as Director of Public Relations & Communications, Deveekaa will be responsible for driving all PR, marketing, partnership and digital communications at Niyama Private Islands."I am looking forward to working with the team to develop strategic and tactical marketing strategies to position Niyama as being synonymous with Maldives and a paradise destination to holiday in," she adds.Deveekaa started her career at Le Meridien Dubai Hotel in June 2012 as a Public Relations and Communications Executive, and within two years rose to head the department. She has won several awards in the industry due to her vivacious personality, holistic marketing strategies, excellent negotiating capabilities and exemplary track record of keeping Le Meridien constantly in the news regionally and internationally, according to the statement.
Deveekaa brings with her a wealth of experience, having launched a new hotel wing, one of the largest ballrooms in the UAE, fostering several strategic partnerships and having re-launched 10 of the 18 F&B restaurants.
Deveekaa learnt to embrace different cultures early in her life, with her being a true globetrotter having lived in India, Sri Lanka, UK, Saudi Arabia, Oman and U.A.E.  It's her love for meeting people and interacting with different nationalities that drove her to choose a career in PR & Marketing, adds Minor Hotels.