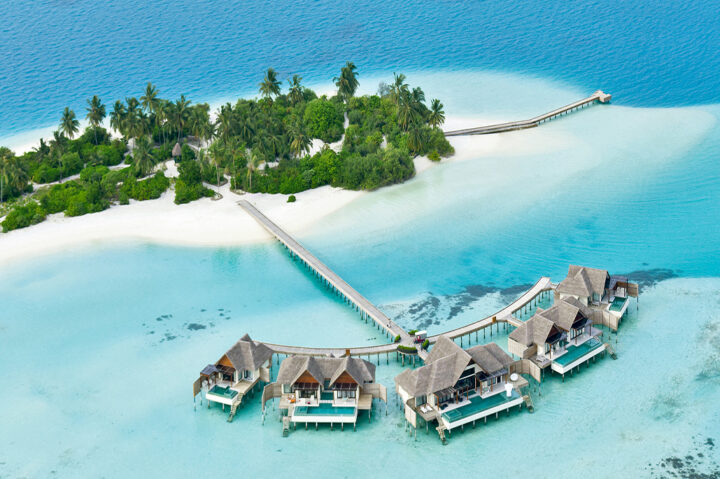 Visit Nature's Playground by Private Jet
Niyama Private Islands are now accessible via private jets as Dhaalu Airport is now open to serving, 24 hours a day. Just a 10-minute speedboat ride away from the airport lies Nature's Playground, a private emerald resort that is composed of overwater pool villas fanning out over the vast lagoon.
Dubbed 'The Crescent', the villas are designed for luxury living and are able to accommodate up to 22 guests. With their own team of butlers, private chef and housekeeper to cater to the guests, the villas are the epitome of luxurious hospitality.
The twin islands, Play and Chill, are designed to be intimate getaways that offer unique experiences for their guests. Private cruises, water sports and delicious cuisine are just a small portion of the package that is Niyama Private Islands.
Play has some of the world's best surf breaks and rich marine life with beach villas set right at the shore, tailored especially for adventurous honeymooners and families. Chill, with its Drift Spa by Niyama is a soothing getaway and a culinary heaven with overwater restaurants. For more details about the resort, please visit niyama.com
Dhaalu Airport is a regional domestic airport located on the island of Kudahuvadhoo in Dhaalu Atoll in the Maldives. Built by Reollo Investments Pvt. Ltd, the airport is operated by Dhaalu Airport Holdings. The airport is built on 63 hectares of reclaimed land and features a runway of 1,800 meters allowing it to accommodate multiple aircraft including large private jets.