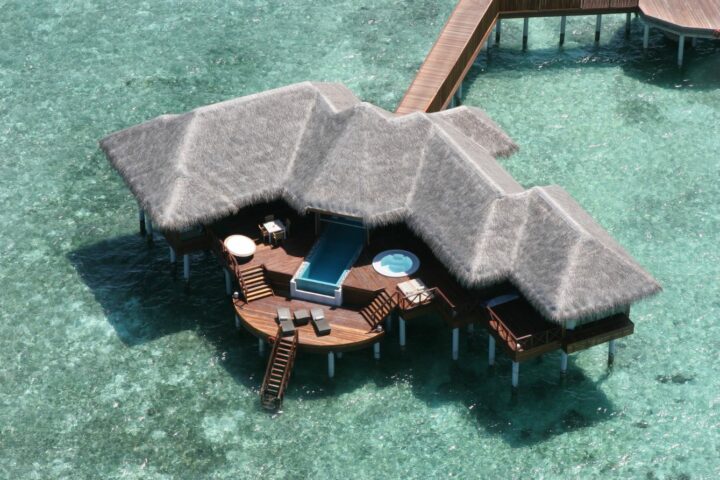 Tanushree Joshi appointed Sales Manager for Indian market by TSMIC
The Small Maldives Island Co. (TSMIC) has announced the appointment of Tanushree Joshi as the Sales Manager – India. In her new role, Joshi will spearhead the sales and marketing of TSMIC's three resort properties in the Maldives; Amilla Fushi, Finolhu, and Huvafen Fushi, in the Indian market.A seasoned sales and marketing person, Joshi brings with her over 13 years of experience in destination marketing and sales being associated with tourism boards and luxury hotel chains. She earlier worked as the Regional Sales and Marketing Manager for India and Australia at Sun Siyam Resorts.
Prior to that, she was the Account Director for Sun International Hotels, Southern Africa, represented in India by Outbound Marketing Pvt Ltd. Established in 2012, TSMIC manages three properties in the Maldives; Amilla Fushi and Finolhu by Coastline Hotels and Resorts, and Huvafen Fushi by Universal Resorts Pvt Ltd.Amilla Fushi – literally meaning 'My Island Home' – effortlessly conjures a luxurious 'homecoming' feeling for first-timers and old friends alike. Framing its lush jungle interiors, pristine sands and crystalline lagoons with clean lines and gleaming white surfaces, Amilla's 59 Miami-meets-Maldives Island Homes beckon – while eight majestic four up to eight bedroom Residences offer a capacious private beach haven for VVIP parties and families.
Just 30-minutes by speedboat from sister resort Amilla Fushi, Finolhu is a stylish and eclectic retreat with a buzzy bon-vivant vibe and a refreshing, retro-inspired burst of fun for the region. Bringing toes-in-the-sand relaxation to fun-loving beach-erati alongside the best DJs, live acts and most fabulously chic parties in the Maldives.
Huvafen Fushi, located in North Malé Atoll, offers "a world of infinite enchantment" with 43 bungalows with sprawling terraces with tempting plunge pools. It first opened in July 2004, targeting the luxury travel market. For more information about The Small Maldives Island Co., please visit tsmic.mv.