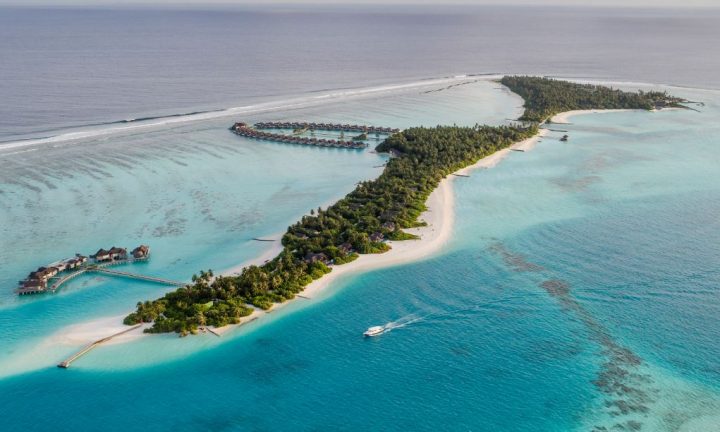 Niyama Private Islands Maldives continues to shine at Condé Nast Traveler's 2018 Readers' Choice Awards
Niyama Private Islands Maldives continues to be lauded for offering uniquely diverse experiences amidst luxury and style as Condé Nast Traveler announced the results of its 31st annual Readers' Choice Awards with Niyama Private Islands  Maldives being recognized as the #7 Top Resort in the Indian Ocean.
Niyama proudly shares this accolade with sister property Naladhu Private Island Maldives, which was named #1 Top Resort in the Indian Ocean and #3 Top Resort in the World. The Readers' Choice Awards epitomises authenticity, personalisation and the unexpected in the travel industry. This year nearly half a million Condé Nast Traveler readers submitted a record-breaking number of responses rating their travel experiences across the globe.
"We are thrilled that Condé Nast Traveler readers appreciate all that Niyama Private Islands Maldives has," said General Manager Hafidh Al Busaidy. "Niyama is dedicated to providing every guest with the full Chill and Play experience we are known for, from partying six metres below the surface at Subsix to catching exhilarating waves at Vodi surf point.
"This recognition from Condé Nast Traveler as #7 Top Resort in the Indian Ocean encourages us to continue to strive for even greater excellence in providing luxurious distinctive island experiences. I would like to thank the voters for honouring us and my team for their passion, dedication and enthusiasm in delivering unparalleled guest experiences consistently".
Consisting of twin islands – Chill and Play, Niyama Private Islands Maldives brings novelty to one of the most stunning settings in the world. Dining at sea, underwater, deep in the jungle or in the treetops. Submitting to spa journeys over water or in a garden. Adrenaline-fuelled adventures are interspersed with quiet moments of perfection on long stretches of powdery beach.
Niyama Private Islands Maldives goes beyond conventional concepts of lavish accommodation, sumptuous cuisines, and personalised service; by presenting every visitor with myriad opportunities to create their own exceptional island experience.