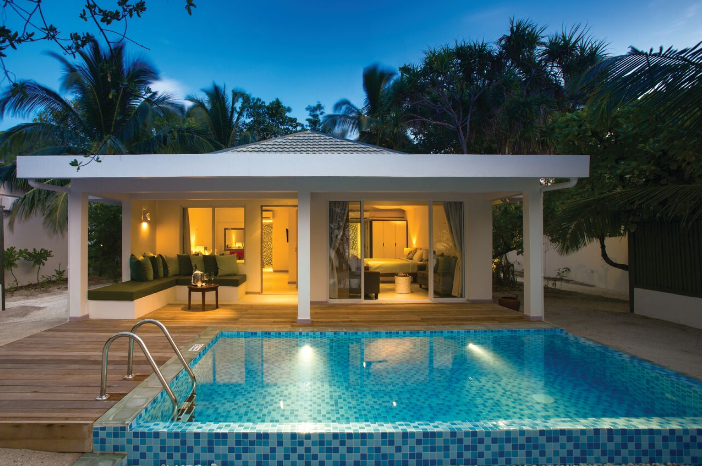 OBLU at Helengeli wins the "ITS Red Star Award"!
Just over one year into operations, OBLU by Atmosphere at Helengeli has been selected within the "TOP 100 resorts of the World" by ITS Germany and has been awarded the prestigious ITS Red Star Award.
OBLU at Helengeli has been selected from a collection of 8500 properties, that DER Touristik Group, Germany has contracted worldwide. DER Touristik Group is one of the largest producers to the Maldives from the German Speaking Markets.
Positioned as a 'BEST IN CLASS' Four‐Star Superior resort, OBLU at Helengeli is the second property under the up & coming Atmosphere Hotels & Resorts Indian Ocean hospitality Brand.
Bill Ignatiadis, General Manager, OBLU at Helengeli said, "It is certainly a matter of pride for my team and myself, to have been recognized so fast, for our consistent performance during the past one year since opening! This award will inspire us to do more for our valuable customers and ensure that we deliver our promise at all times!"
Summer Island Maldives was also awarded the ITS 'Red Star Award' at the ceremony held in Berlin.