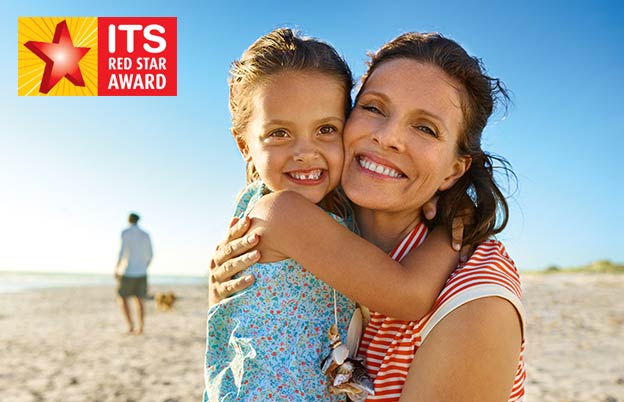 Summer Island Maldives wins ITS 'Red Star' Award
Summer Island Maldives has been awarded the ITS 'Red Star Award', placing the resort among the top 100 hotel properties in the ITS portfolio.
The award was presented to Summer Island Maldives Resort Manager, Mari Shareef, during the Berlin ITB tourism fair on Friday 10 March.
ITS analyses its portfolio of some 2,500 hotels and resorts, before selecting the best 100 for the Red Star Award.
The selection process for the award takes into account three key factors: guest comments, the level of services at a resort, and the level of guest satisfaction.
Mari Shareef, Summer Island Resort Manager, said: "It is an honour to receive this award on behalf of Summer Island Maldives. Since the resort was re-opened two years ago, the staff have been focused on guest satisfaction. We've been getting lots of great reviews on TripAdviser and other booking sites, but to receive a Red Star Award underscores how much our guests love coming to Summer Island. I am thrilled for Summer Island and for all our staff."
Summer Island Maldives prides itself on offering guests an authentically Maldivian, barefoot slice of paradise at an affordable price.
One of the Maldives' first resorts, and wholly Maldivian owned, Summer Island Maldives recently underwent a complete redevelopment.
The resort now boasts fresh and zesty rooms, a spa, international restaurants, a rustic beach bar, a dive centre and water sports centre.
Summer Island Maldives retains the family-friendly, natural atmosphere that has made it such a popular destination. Summer Island Maldives offers an all-inclusive holiday, with a variety of rooms, at 4 star prices.