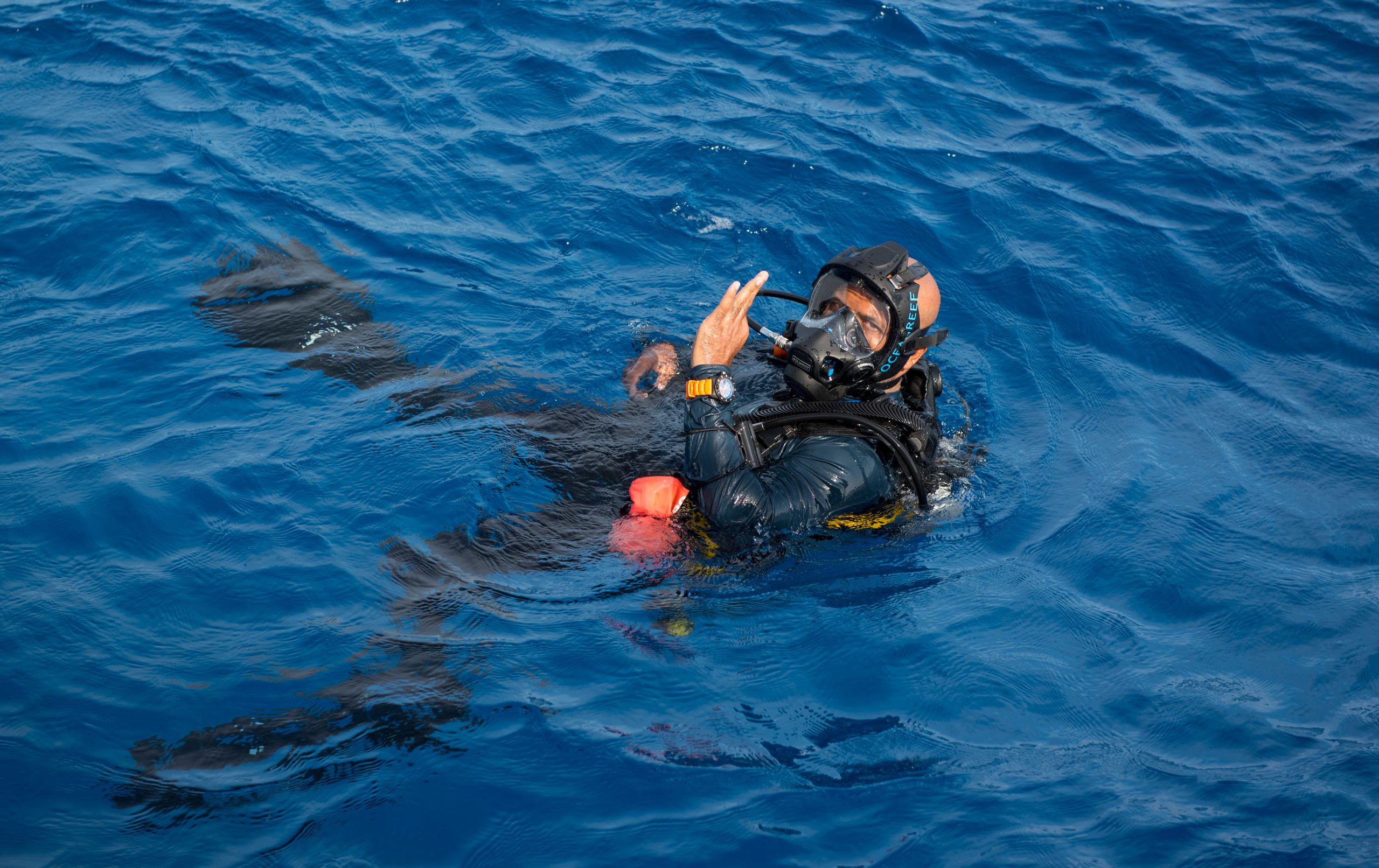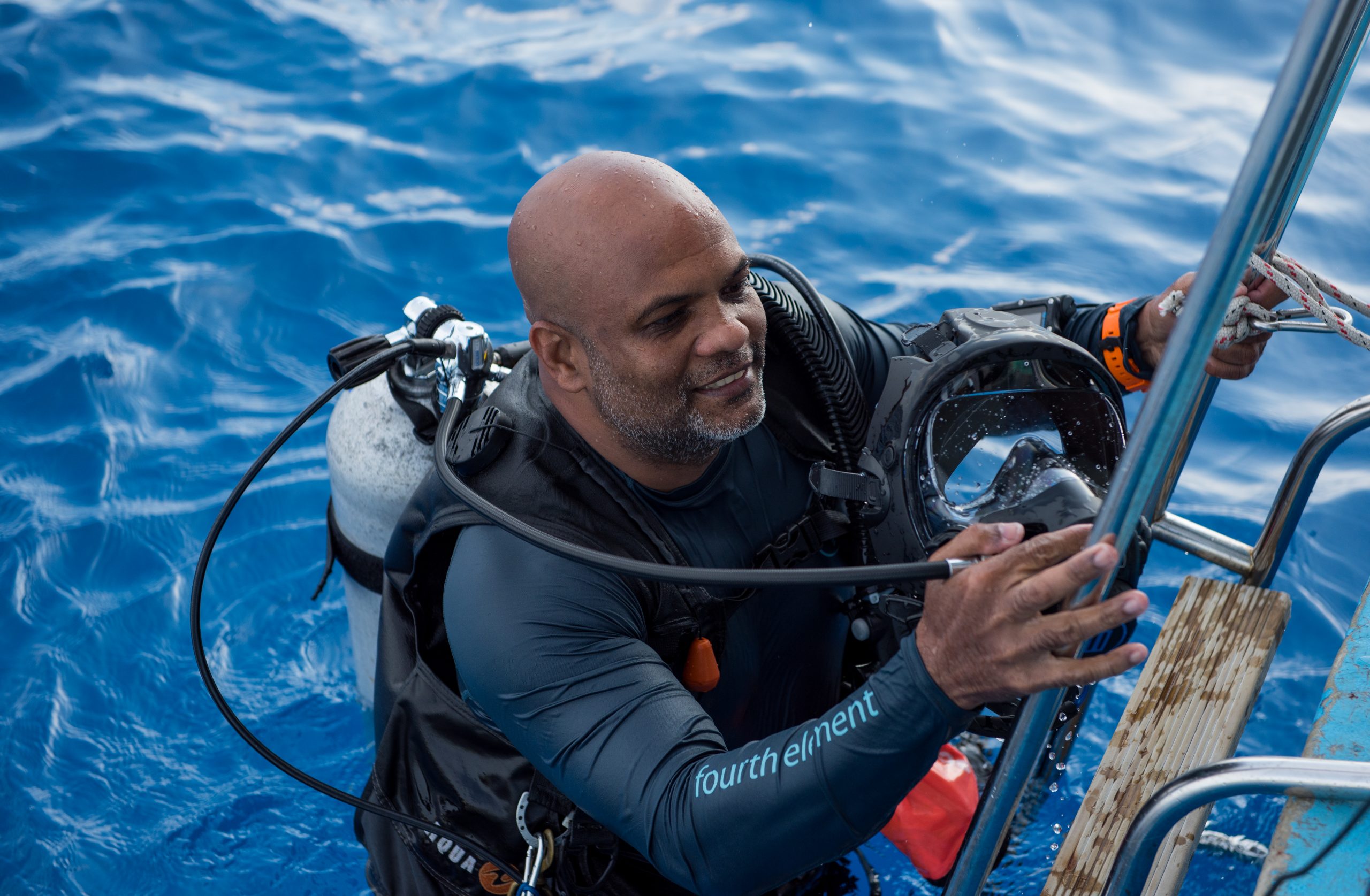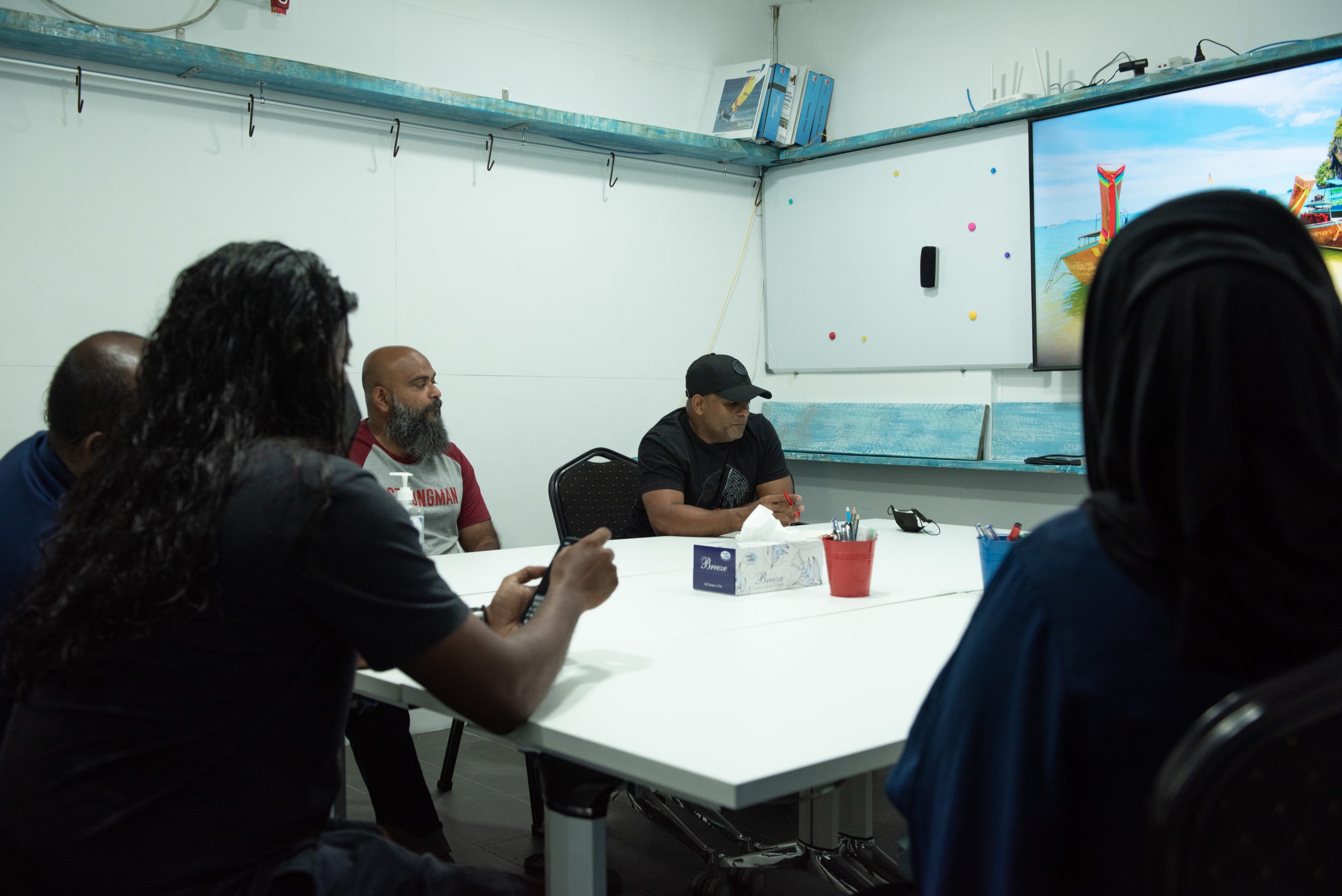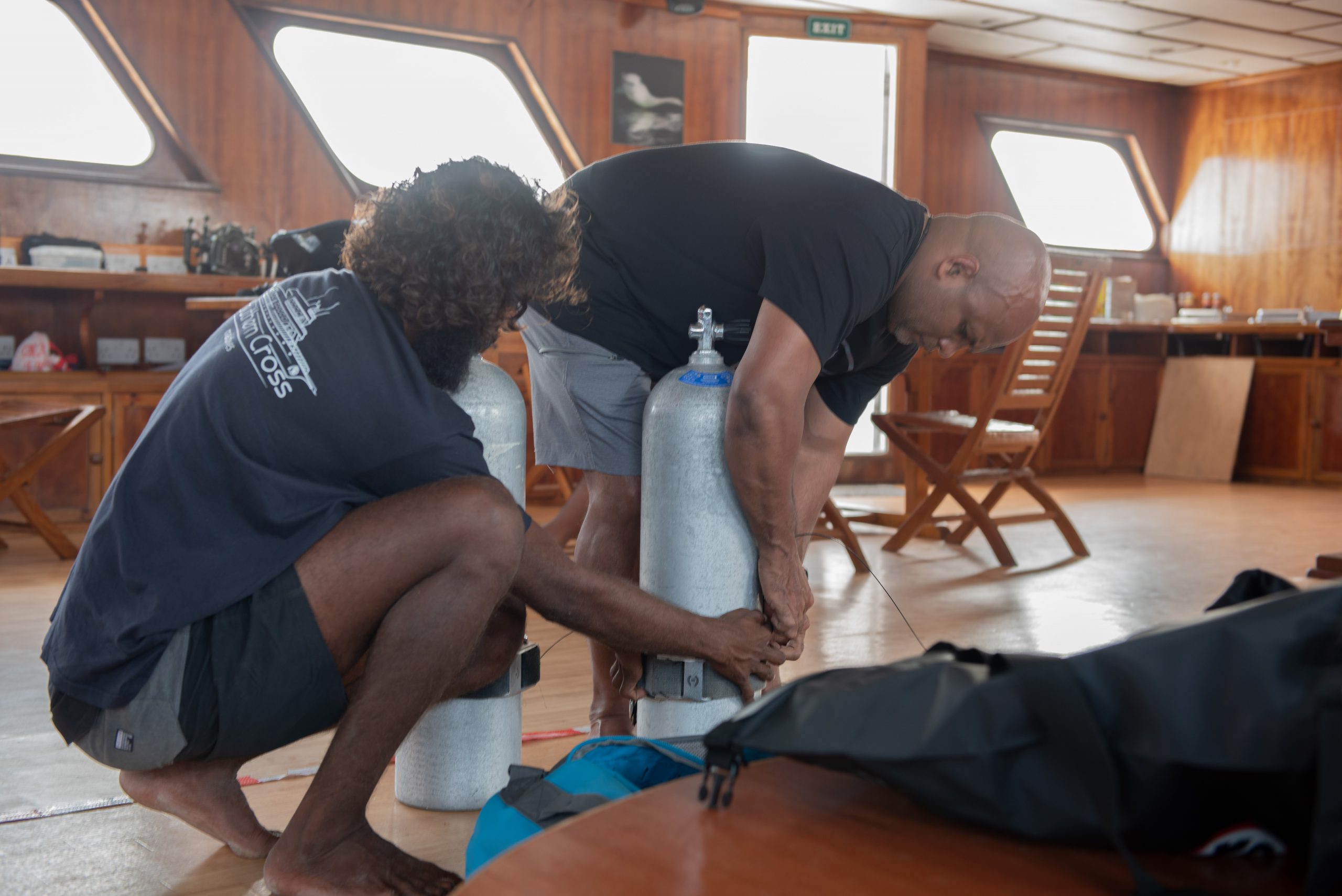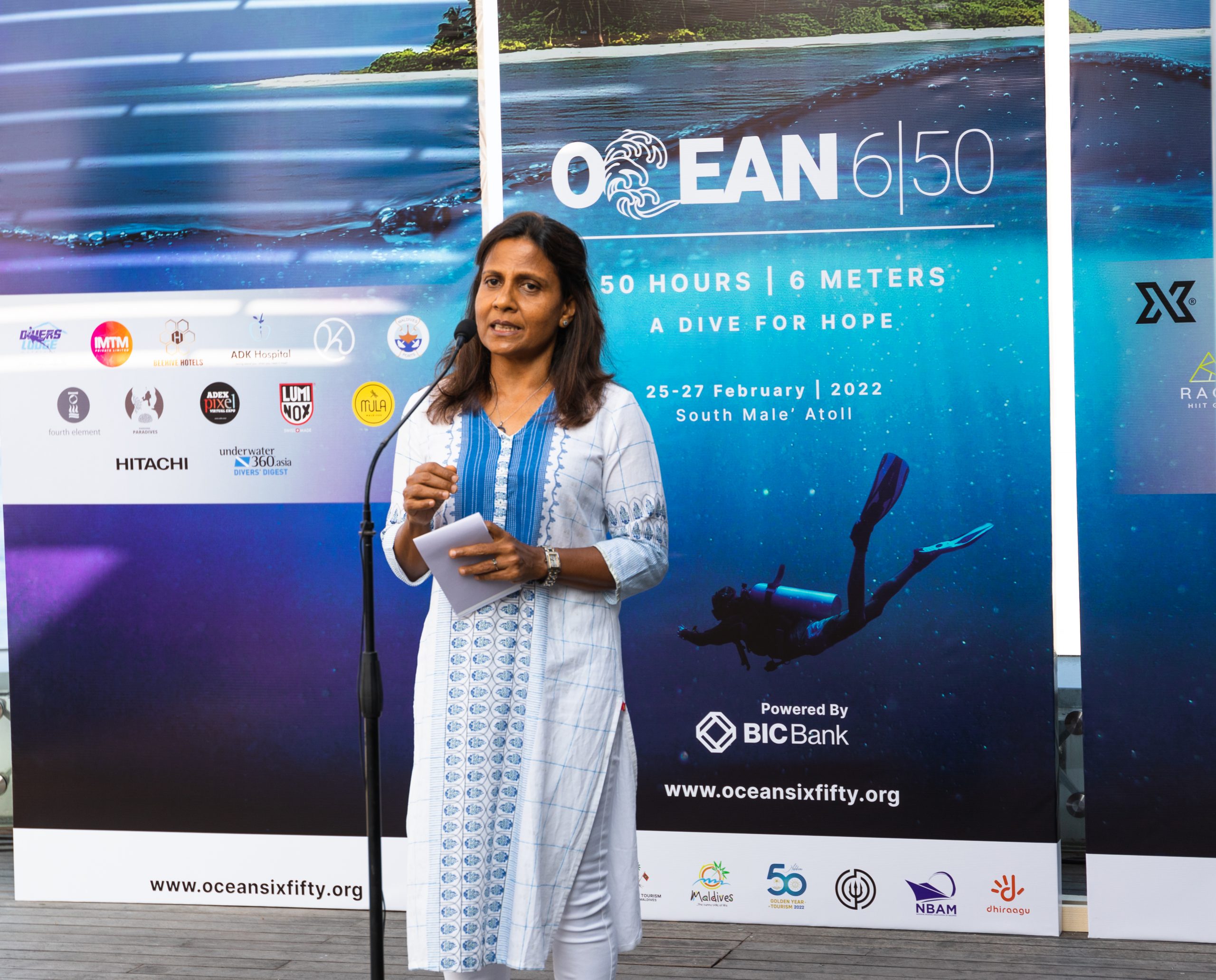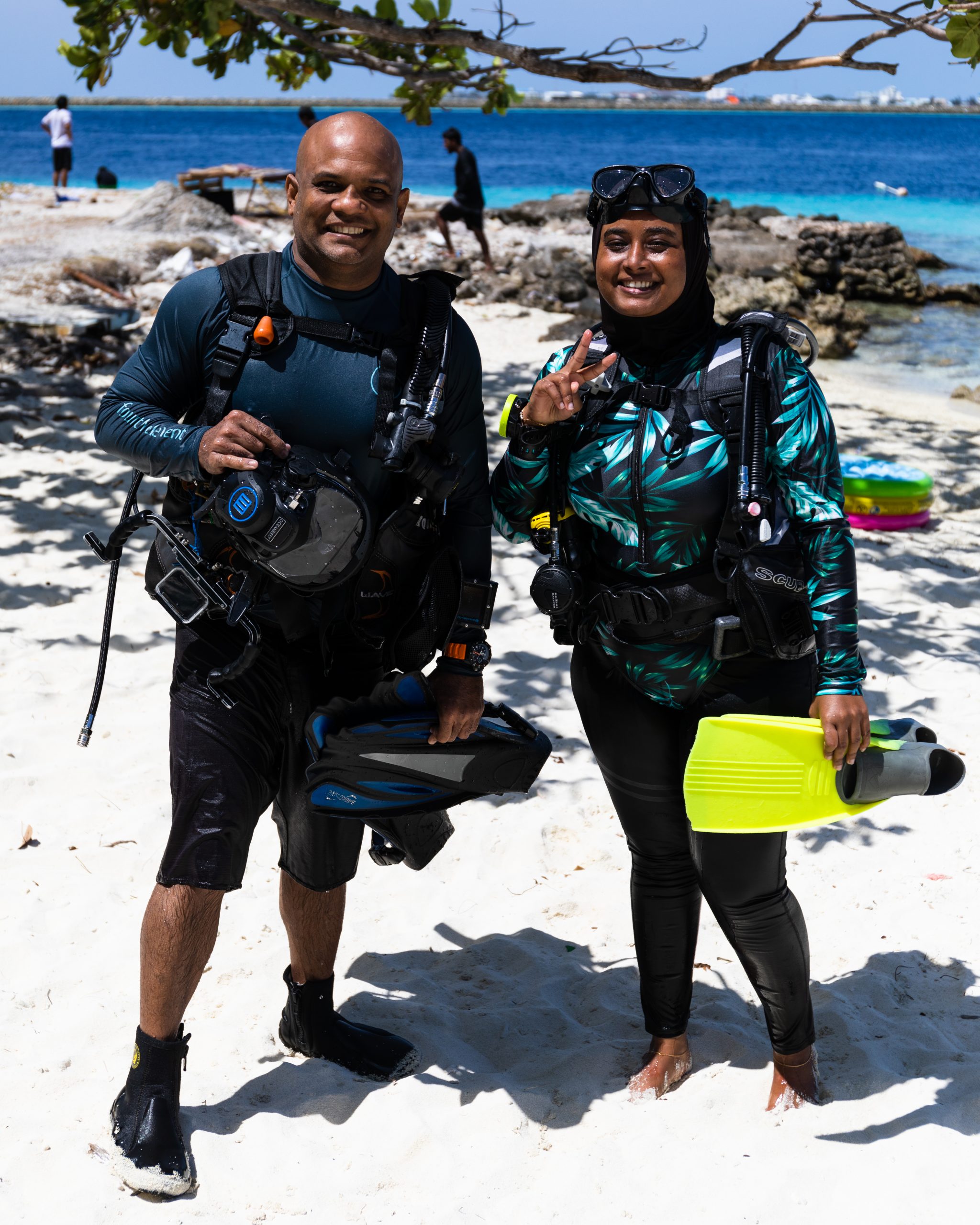 Ocean 6|50 – Diving Event Bringing the Ocean Community Together in Maldives
In occasion of the 50th anniversary of Maldives tourism industry, local and international diving community; marine researchers and environmental activists are gathering for Ocean 6|50, an extreme diving event.
Taking place from 25th to 27th February 2022, Ocean 6|50 aims to raise awareness and advocate for meaningful and sustainable solutions to the issues of plastic pollution, climate change, endangered species and the marine ecosystem. As part of the event, experienced Maldivian Diver Shafraz Naeem will attempt to spend 50 hours underwater, diving 6 meters in South Male' Atoll.
Ocean 6|50 was inaugurated on 3rd February 2022 by First Lady Fazna Ahmed. The event is endorsed by the Ministry of Tourism, Maldives Marketing and Public Relations (MMPRC), Maldives National Defense Force, Maldives Police Service, and the National Boating Association of Maldives. Sponsors and partners of the event include Dhiraagu, ADK Hospital, Sea Gear Maldives, and State Trading Organization PLC. The event is organised by Unix Sporting.
Sign the pledge here. Register here to buy your ticket to the event.