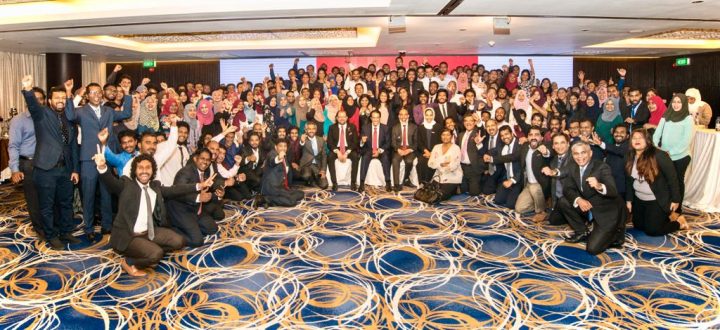 Ooredoo celebrates 13th Anniversary
Ooredoo marks thirteen years since it began operating in the Maldives with the vision of enriching lives using their technologies and services.
Over the past years, Ooredoo has made significant investments to power their nationwide 4G+ network in the Maldives which, as per the company, will enable the digital lifestyle of their customers and accommodate the increasing communication needs from across the communities.
Ooredoo is also investing in a host of additional programmes including the NIRU Accelerator programme for digital entrepreneurs, their long-term project on Smart Cities with UNDP Maldives & Hulhumale' Development Corporation and Miyaheli Social Innovation Camp and have also introduced educational programmes which include their online education platform Ooredoo Smart Campus and the annual Sci-tech Kids Festival to create interest in STEM subjects among young children. The company said that, as a signatory for the UN SDG's, their efforts to contribute to the betterment and progression of Maldivian people will continue to be a priority.
In a press release, Chief Executive Officer, Najib Khan said, "We have travelled many miles to reach where we are today, and it would not have been possible without the love and support from our communities. It's a privilege for a digital company to operate in a community which is as passionate about new technologies and innovations as we are. We assure our customers and the communities around us of our commitment to delivering the most advanced global technologies to the Maldives, which can enrich lives and enable exciting opportunities for social and economic progress."