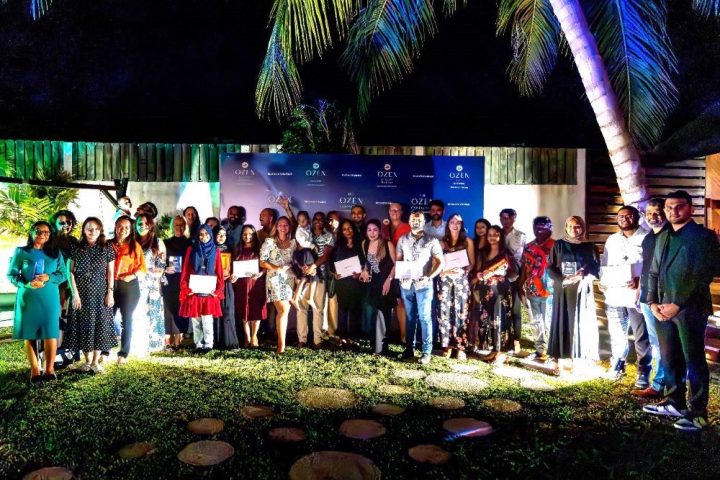 THE OZEN COLLECTION hosts appreciation gala for leading DMCs from Maldives
THE OZEN COLLECTION, a distinguished hospitality brand, extended warm invitations to leading Maldivian Destination Management Companies (DMCs) for an inspiring celebration at OZEN RESERVE BOLIFUSHI on Friday, November 17, 2023. Nestled within the enchanting private gardens of the Royal RESERVE, a lavish three-bedroom sanctuary, the evening commenced with a gracious welcome, leading into an appreciation ceremony and a starlit gala dinner.
Each partner was celebrated as a distinguished winner, solidifying the connections between the brand and its longstanding partners. Stéphane Laguete, Chief Commercial Officer at Atmosphere Core, emphasized the significance of the event, stating, "The objective is to show our appreciation for the unwavering support the company has received throughout its journey. In the competitive landscape of the Maldives, it is crucial for us, as a dynamic company, to reciprocate support. These appreciation events aim to create a lasting impression, ensuring our partners remember us in the future. While this event was exclusive to THE OZEN COLLECTION, we aspire to extend the appreciation nights to represent all our brands in the future."
The event drew the participation of 30 representatives from 15 esteemed local DMCs, including Intour Maldives Pvt Ltd, Pearl Travel Service Pvt Ltd, Viluxur Holidays Pvt Ltd, Bliss Maldives Pvt. Ltd., Capital Travel & Tours Pvt Ltd, Let's Go Maldives, Neoscapes Maldives, Reollo Travel, Resort Life Travel, Travelers Street Pvt Ltd, Naalis Travels & Tours Pvt Ltd, Alpha Maldives Pvt Ltd, Getaway Maldives Pvt Ltd, Exciting Travel Holidays, and Luxury Lagoon Holiday Pvt Ltd.
All the representatives enjoyed the evening as it provided a chance for industry experts, sales and marketing professionals, and senior leaders from THE OZEN COLLECTION to reconnect through informal conversations and shared celebrations, in a true nod to REFINED ELEGANCE.