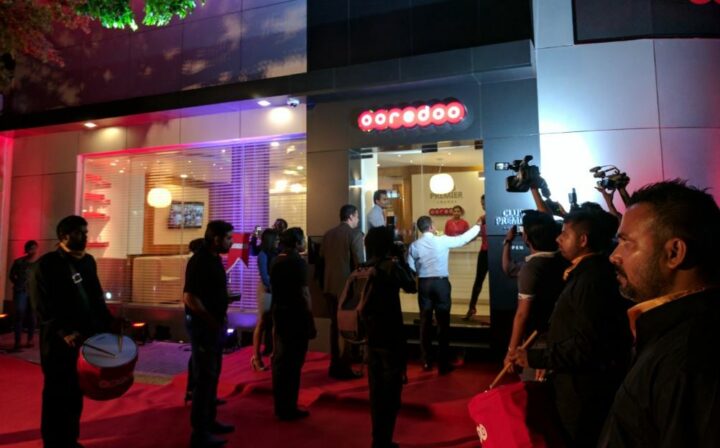 Ooredoo Maldives launches its Club Premier Lounge
Ooredoo Maldives today has launched the Club Premier Lounge – its first dedicated service centre for premium customers. Since the launch of its Club Premier program, Ooredoo has continued to enhance the programme, adding new incentives, support platforms, and today – the launch of the first ever lounge for premium customers, says Ooredoo Maldives in a statement.
"Caring about our customers and the communities around us is an integral part of the Ooredoo brand. We believe that every interaction we have with a customer, should give them a positive and joyful experience, and that is what we are working towards," says Balaji Srinivasan, Chief Commercial Officer of Ooredoo Maldives.
"We understand that the foundation of improving customer experience is to continue listening to customer feedback and improving the quality of services accordingly. Be it state of the art digital technologies, or the irreplaceable experience of interacting in person with our warm and dedicated team, we will continue to surprise our customers with more and more innovative and exciting solutions."
The lounge promises first class comfort and service to Ooredoo's most loyal customers, in order to provide them with an unforgettable experience with the company, says Ooredoo Maldives in a statement.
"Today marks an important milestone in Ooredoo's customer experience journey, as we launch our very first dedicated lounge for Club Premier Customers. The Club Premier Lounge aims to provide quick and efficient services while being a tranquil place where our customers wouldn't mind staying for longer," says Gulnaz Mahir, Head of Customer Care.
"We aim to make sure that every visit to the Club Premier Lounge proves to be a wonderful experience with us. I would like to thank our beloved customers for their support and loyalty over the years, and assure you that we will continue our work to provide you with a memorable experience, throughout your journey with us."
According to the telecom provider, in addition to all the services available at Ooredoo Experience Centres, the new lounge promises an enhanced level of service to Club Premier Customers. As the company moves forward with its digital transformation strategy, it has enabled smart access to the Club Premier Lounge, through the new and improved Club Premier membership cards, adds the company.
From their very entry to the lounge, premium customers are provided with a relaxing environment, where they receive an extremely personalised service, which also allows for easy subscription to Ooredoo services through digital forms, adds Ooredoo Maldives. Ooredoo's Club Premier Lounge is situated at H. Maadhoo, Boduthakurufaanu Magu and is open for service from Saturday to Thursday, during normal business hours.