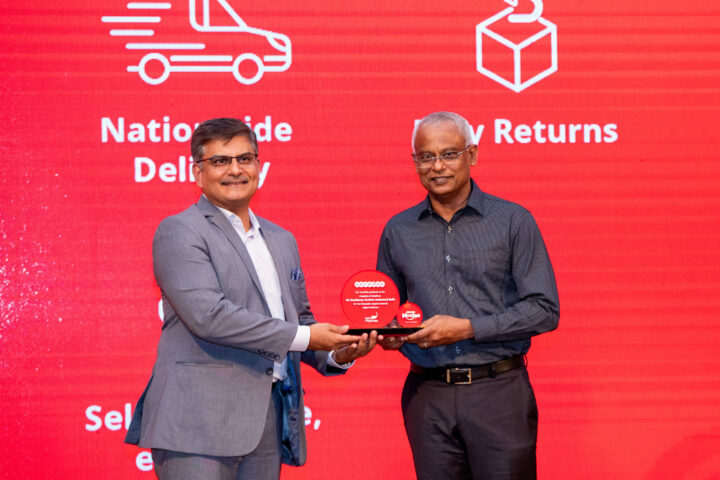 Ooredoo Contributes to Relief Aid for Covid-19 Crisis
As COVID-19 continues to impact communities and businesses around the world, Ooredoo has continued to support customers across its global footprint with both digital solutions and relief measures. In addition to the measures of support extended so far in the Maldives, Ooredoo Group and Ooredoo Maldives has today contributed MVR 2,500,000.00 (Maldivian Rufiyaa Two Million Five Hundred Thousand) to the Government of Maldives to acquire ventilators, personal protective equipment, and testing supplies to combat the spread of coronavirus across the nation.
This strong commitment was formally conveyed to the President of Maldives H.E. Ibrahim Mohamed Solih today by the Managing Director and Chief Executive Officer of Ooredoo Maldives, Mr. Najib Khan, via audio conferencing.
"Ooredoo has always remained a close partner to the people of Maldives, and today we reaffirm our strong commitment towards supporting local communities overcome the challenges being faced due to the COVID-19 pandemic. I would like to extend my heartfelt gratitude to the Ooredoo Group Chairman, H.E. Sheikh Faisal Bin Thani Al Thani, the Chief Executive Officer of Ooredoo Group, H.E. Sheikh Saud Bin Nasser Al Thani, the Board of Directors of Ooredoo Group and the Board of Directors of Ooredoo Maldives for their immense support to facilitate this commitment to the nation. It is our sincere hope that our contribution will assist the strong actions being taken by the government to limit the human and economic impact of the COVID-19 pandemic in the Maldives." said the Managing Director and Chief Executive Officer of Ooredoo Maldives, Mr. Najib Khan.
Ooredoo Maldives has been closely collaborating with government agencies including the President's Office, the National Emergency Operations Center (NEOC) and the Health Protection Agency (HPA) to provide key measures of support for the national response to the pandemic. This includes critical connectivity support, mass awareness on Covid-19 prevention and relief, as well as digital solutions which enable online education, health services and enterprise.
Understanding its fundamental role as a telco and technology provider to keep people safe and businesses running, the Ooredoo Maldives team remains committed to supporting the government and the people of Maldives during this unprecedented public health emergency.