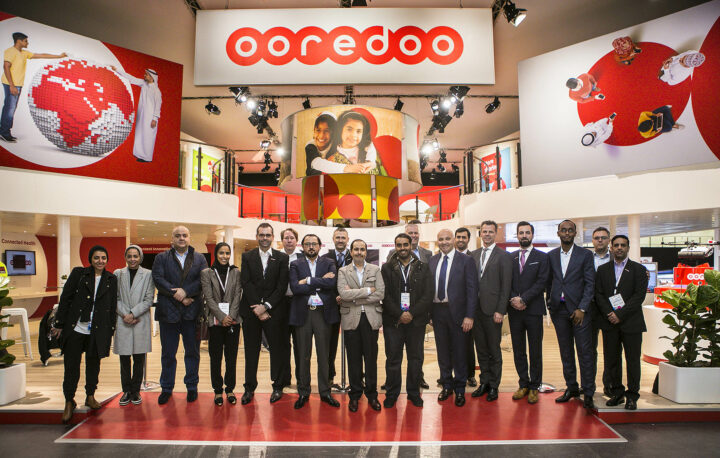 Ooredoo named in top 50 telecom brands list
Ooredoo has been named one of the top 50 telecom brands in the world by Brand Finance. According to a report by Brand Finance – the leading valuation and strategy consultancy firm, Ooredoo is the fastest-growing of any telecom brands in the region, rising in value 48% from 2016 to 2017.
The report, Telecoms 500 2017, values the brands of operators and infrastructure companies, determines their strength and uses this to determine what proportion of a business' revenue is contributed by the brand. This information is then used to rank the world's 500 most valuable telecom brands. Ooredoo has risen to become the 47th biggest telecom brand in 2017, appearing in the top 50 for the first time in its history.
Ooredoo began its rebranding process in 2013 and has since rolled the brand out to eight markets in the Middle East, North Africa, and Southeast Asia. During the time, the company's brand value grew from US$1 billion to more than US$3 billion.
According to the report, Ooredoo's brand value has consistently increased since its brand global roll-out and is expected to be at US$3.1 billion this year. It currently has 138 million customers, and it is fast becoming one the most widely-recognized telecommunications brands in the world.
Sheikh Saud Bin Nasser Al Thani – CEO of Ooreddo Group, sees the company continuing to evolve and reach new customers and new markets. "We have set the target of becoming data experience leaders across our global footprint and to enable everyone to enjoy the internet on Ooredoo networks. This report demonstrates the progress we have made to date, and also the incredible momentum of our brand," he said.
Ooredoo has invested in building world-class networks in its pursuit of data experience leadership, offering 4G services in eight out of 10 markets and launching 4G+ services in a number of key markets. The company is also testing 5G solutions to sustain its leadership in this area.
Ooredoo, formerly known as Qtel Group, is a leading international communications company delivering mobile, fixed, broadband internet and corporate managed services tailored to the needs of consumers and businesses. It has a presence in markets such as Qatar, Kuwait, Oman, Algeria, Tunisia, Iraq, Palestine, the Maldives and Indonesia.
Ooredoo Maldives, formerly known as Wataniya Telecom Maldives, launched its service in the Maldives in August 2005. The company provides a wide range of leading-edge wireless voice and data services, delivered with high quality, designed to cater to the demands of today's discerning customer. It made history by launching the first ever and fastest ever 4G Network in the Maldives in April 2013.