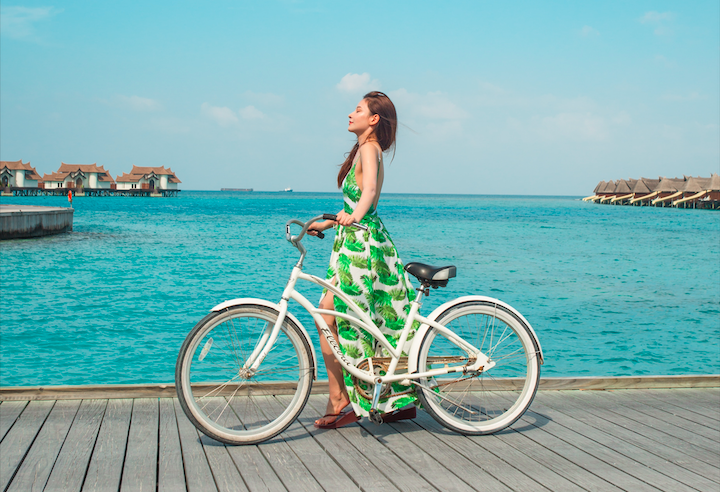 Maldives Guide for Solo Female Travelers
The Maldives is a beautiful island nation and an ideal destination for solo female travelers seeking a peaceful getaway. The Maldives has emerged as a leader in wellness travel. The island's pristine beaches, lush nature and luxurious wellness treatments are ideal for solo female travelers looking to unwind and reconnect their mind and body in a safe environment.
Resorts for Solo Female Travelers 
Resorts offer a range of rejuvenating wellness treatments, including massage, meditation, sound healing and yoga, to reconnect solo travelers to their mind and body. More resorts are catering to the increasing demand of solo travelers in Maldives by offering special packages and programs. Among the best resorts in the Maldives for solo female travelers are Gili Lankanfuhsi and Nova Maldives, as they offer carefully curated packages for solo travelers.
Gili Lankanfushi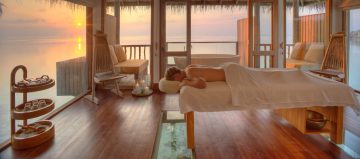 Featured Image: Gili Lankanfushi 
Gili Lankanfushi is offering solo female travelers a special package, 'Go it Alone at Gili.' The resort is encouraging solo travelers to learn a new skill or reconnect with themselves with enriching activities such as photography masterclasses, snorkeling with the island's marine biologist, a massage at the over-water Meera Spa or a sensory supper in the dark with toes in the sand. Solo female travelers can expect to feel empowered, safe and rejuvenated at Gili Lankanfushi.
Nova Maldives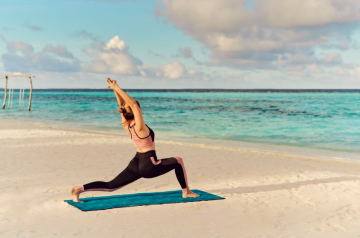 Featured Image: Nova Maldives
Nova Maldives is offering a Soul Reconnection package designed for solo travelers looking to reconnect with their soul and spirit. Through a selection of carefully curated activities, solo female travelers can expect an immersive wellness journey. With its all-inclusive community concept, guests can meet like-minded travelers through complimentary community activities.
Local Islands for Solo Female Travelers
Resorts are not the only accommodation option for female travelers to Maldives. Many solo travelers to the Maldives are seeking an authentic experience on a local island. There are many beautiful boutique guesthouses on the islands of Thinadhoo, Dhigurah and Thoddoo. These local islands are serene enough for a relaxing solo vacation, but popular enough to meet other travelers from around the world.
Solo female travelers visiting local islands are recommended to dress modestly in public places to respect the local culture and customs. Wear comfortable clothing made of breathable fabrics such as cotton or linen. Most inhabited islands will have a dedicated bikini beach for tourists to swim and soak up the equatorial sun.
Safety Considerations 
The Maldives is considered a safe destination for solo female travelers. However, it is still important to be cautious and aware of your surroundings, especially in the ocean. For water-based activities, follow safety guidelines, recommendations and use equipment such as life jackets. Most water sport centers in the Maldives offer guided snorkeling and diving tours.
Overall, the Maldives is a safe, rejuvenating and inspiring destination for solo female travelers. The Maldives is increasing in popularity among solo female travelers for its world renowned wellness treatments, captivating marine life and serene islands. By taking certain precautions and planning ahead, female travelers can enjoy a safe and memorable solo-trip to the Maldives.
Featured image: Unsplash