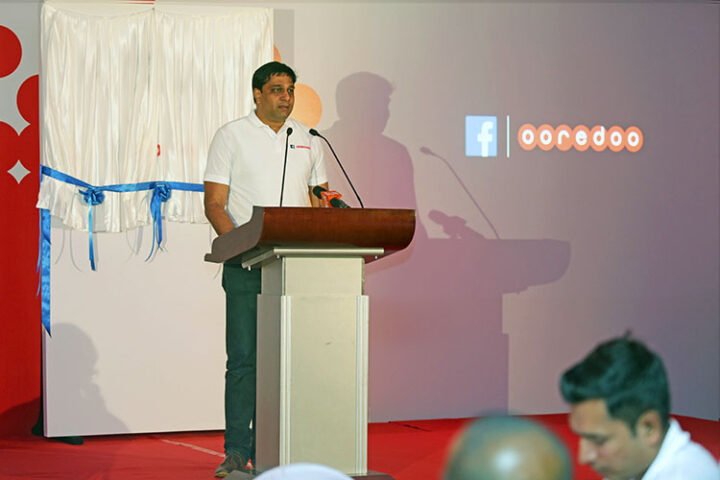 Ooredoo partners with Facebook to launch Free Basics services in the Maldives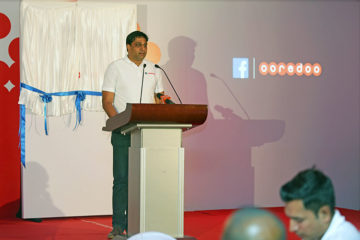 Ooredoo has partnered with Facebook to launch Free Basics services in the Maldives. The launching ceremony was held at Hulhule' Island Hotel on Thursday night.
Free Basics is part of the Internet.org initiative by Facebook. This service allows Ooredoo customers to gain access to specific applications such as Aasandha, Wikipedia, Facebook, AccuWeather, and many more without any data charges.
Speaking at the ceremony, CEO of the company Vikram Singha highlighted the fact that the Free Basics services was launched as part of the company's Smart City initiative.
Free Basics makes an impact on people's lives by providing them with a way to access free health, education, and economic information, in addition to many other areas of information.
The service was launched by the Minister of Home Affaris Umar Naseer. The event was attended by visiting Head of Growth Partnerships, APAC at Facebook Anna Nygren, government officials, and members of the Ooredoo team.
Talking about the service, Anna Nygren said that Facebook has already helped provide the Free Basics service to millions of people across the world. She went on to explain how the app could help people better their lives in terms of gaining access to information through free internet.
CEO of Ooredoo, Vikram Singha said that Ooredoo has been at the forefront of bringing new technology to the Maldives. "Today we have partnered with facebook, bringing the free basics service, and we are delighted to be the first to bring the service to the Maldives."
To subscribe to the service, Ooredoo customers are required to send a text message with the keyword GO to 5444.