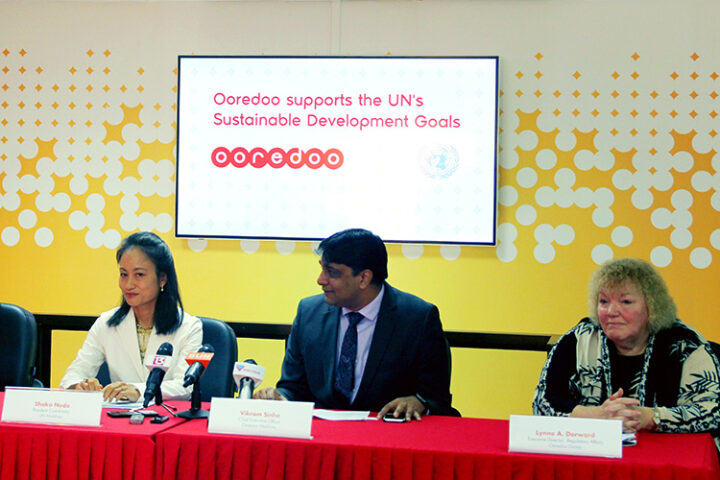 Ooredoo pledges commitment to the UN's Sustainable Development Agenda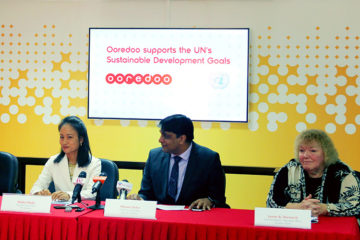 Ooredoo has announced their commitment to the United Nations Sustainable Development Goals (Global Goals) – a series of 17 ambitious goals to end poverty, fight inequality and injustice, and tackle climate change for everyone by 2030. According to the press statement released by Ooredoo, these targets cannot be achieved without making the best use of mobile technology, especially in the least developed countries.
The past 15 years have seen tremendous growth and change with regards to how education is delivered, as well as health and rural development through an interconnected world of communication, the press release notes.
Dr.Nasser Marafih, Group CEO, Ooredoo commented: "The Global Goals set an ambitious agenda; one which encourages us, alongside every individual and business, to challenge ourselves in our response."
He continued, "The reach of mobile technology, particularly into under-served communities, is unprecedented and we know it can help make a direct contribution to nearly all of the issues the goals address. We are passionate about mobile technology as a tool to effect positive social and economic change."
Ooredoo will be continuing to work hard to contribute to the sustainable development of the communities in which it operates. Specific to the Maldives, Ooredoo will be focussing on 'Quality Education' where they will work to make quality education accessible for everyone in the Maldives by developing their ground-breaking innovations such as Ooredoo Mobile Academy, which is already making headlines around the world.
The other aspect that the company will be focussing on is 'Climate Action'- Ooredoo Maldives aims to support the strengthening of resilience and adaptive capacity to climate-related hazards and natural disasters.
In a statement released by the company, Ooredoo pledged to be involved in other areas including 'good health', 'gender equality', and 'innovation and infrastructure' to help better the community and the world. The mobile industry creates digital inclusion and empowerment for all, and as such the company strongly believes that mobile technology can and should play an important role in achieving 'Global Goals', it added.