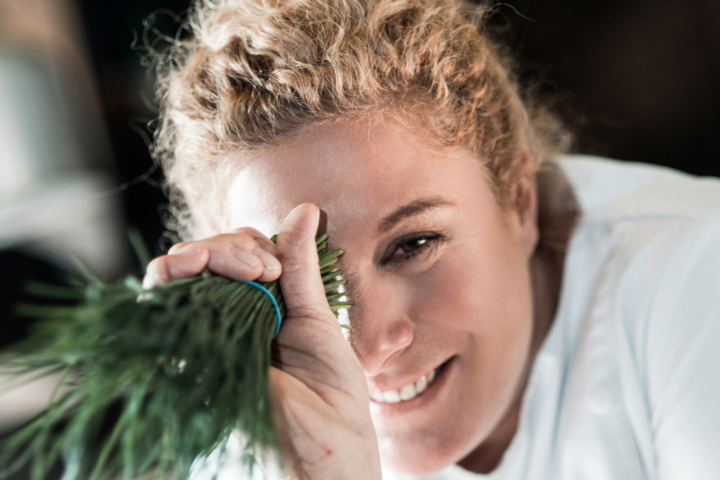 World's Best Female Chef 2017 to shine at Diamonds Thudufushi
World champion Chef Ana Roš is set to be the shining beacon at the "Dining with the Stars" culinary extravaganza at Diamonds Resorts Thudufushi, the Planhotel Hospitality Group announces. The hotel group joined forces with Jeunes Restaurateures d Èurope (JRE) to celebrate the third edition of this successful culinary extravaganza this February.
"This exciting enterprise, now in its third year continues to triumph and thrive," said the hotel group. Thirty-four star chefs, from across the whole of Europe will once again bring their culinary expertise to the enchanting island resorts of Diamonds Athuruga and Diamonds Thudufushi in the Maldives through January 03 to April 30, as Ana Roš will showcase her arts from February 12 to 20.
The highlight of the event will be World champion Chef Ana Roš – a Slovenian chef-restaurateur – who was recently named the The World's Best Female Chef 2017. She will receive her award in April at the fifteenth annual World's 50 Best Restaurants ceremony in Melbourne, Australia. She follows in the footsteps of other notable title-holders including Dominique Crenn, Elena Arzak and Anne-Sophie Pic.
"It is not an award that seeks to separate female cooking or define it as 'other', but it tacitly acknowledges the undeniable truth: that for many women, making it to the very top is frequently tougher, and often involves greater sacrifice, than for their male counterparts," said William Drew – Group Editor at World's 50 Best Restaurants.
Cooking was never the intended path for Ana Roš – especially not in the eyes of her father, a doctor, and her mother, a journalist from a family of diplomats. But her work and studies towards diplomacy came to an abrupt end when she met husband Valter and decided to take over his parents' restaurant in Slovenia's remote Soča Valley. She took on the kitchen at Hiša Franko with no culinary training, no experience in running a restaurant and no real desire to give up her ambitious career plans. Almost 20 years later, she has put her country on the gastronomic map, and starred in her own episode of Netflix's hit series Chef's Table.
"Dining with the Star" will see the creation of dedicated à la carte menus for each of the resorts, spoiling guests with a varied choice of their own creations. "The JRE chefs will be coming from many different countries across Europe to broaden and create sumptuous experiences and delightful dishes to enchant the palates of the most discerning foodie travellers," the group said. For those who are passionate about food, this will be an opportunity to participate in a weekly cooking class run by the JRE chefs, who will share their recipes and secrets.
According to the hotel group, "Dining with the Stars" is an initiative that came about as the result of the Planhotel philosophy, which is to ensure that every holiday is an emotional, memorable and unique experience. Planhotel Hospitality Group is a leading management company, specialised in resorts and hotels in the Indian Ocean, and is responsible for the management, marketing and the distribution strategies as well as the development of the network, of the Diamonds and Sandies Resorts & Hotels brands.
Layla Evans contributed to this article.