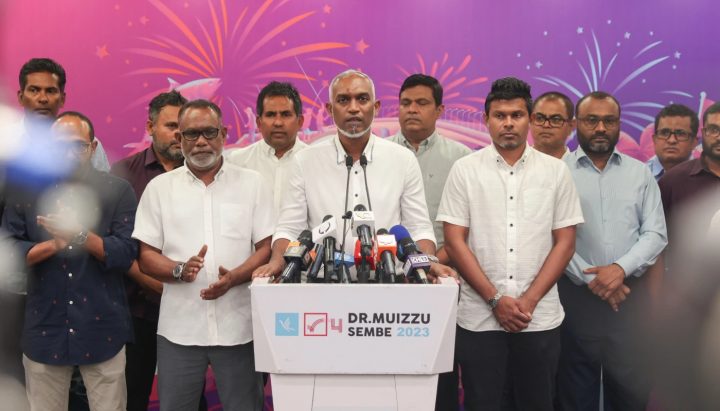 Opposition candidate Muizz wins Maldives presidential runoff
Opposition candidate Dr Mohamed Muizz clinched the Maldives presidential runoff on Saturday. This outcome signifies a potential shift in the Indian Ocean archipelago's geopolitical alignment, drawing it closer to China.
Ibrahim Mohamed Solih, the incumbent president seeking a second five-year term, and Muizz both fell short of the 50% threshold in the initial round of voting on September 9. Solih, conceding defeat just before midnight, congratulated President-elect Muizzu and commended the peaceful and democratic process exhibited by the people.
Following his triumph, Muizz stated, "With today's result, we have the opportunity to shape the future of our country and ensure its freedom. It's time to set aside our differences and unite as a peaceful society."
Due to its strategically vital location in the middle of the Indian Ocean and its position along crucial east-west shipping routes, the Maldives' election assumed significance as a virtual referendum on the influence of its two powerful neighbours, India and China.
Solih's presidency had emphasised an "India-first" policy and fostered ties with India. His opponent, Muizz, accused him of permitting unchecked Indian presence in the nation. Conversely, Muizz's coalition campaigned on an "India out" platform, pledging to remove a small Indian military presence comprising surveillance aircraft and around 75 personnel.
Muizz received support from former President Abdulla Yameen, a pro-China figure barred from contesting the election following a corruption and money laundering conviction in August. Muizz, who formerly served as housing minister and the mayor of the Maldives' capital, played a significant role in a government development program partly funded by China's Belt and Road infrastructure initiative.