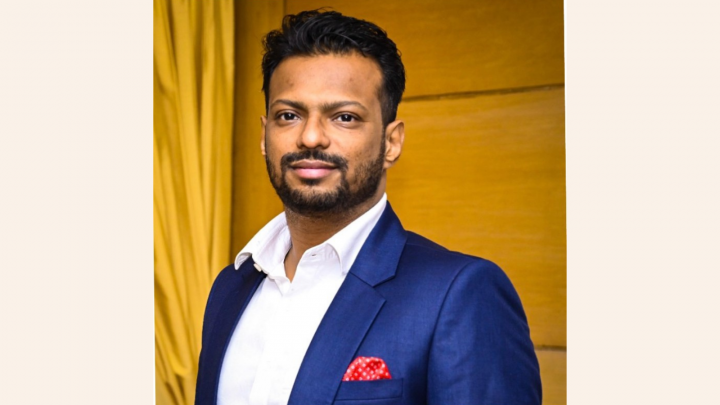 OTA Insight's Sachin Koshe to speak at Hotelier Maldives GM Forum 2023
Hotelier Maldives, the leading tourism and hospitality publication in Maldives, has announced Sachin Koshe, Senior Business Development Manager for the Indian Subcontinent at OTA Insight, as one of the speakers at the upcoming Hotelier Maldives General Managers (GM) Forum 2023.
OTA Insight has been at the forefront of revolutionising the way hoteliers and revenue managers approach revenue management. With a suite of cutting-edge solutions, the company empowers hoteliers to make informed decisions for smarter revenue generation, distribution, and marketing strategies. This visionary approach has earned OTA Insight numerous industry awards and established it as the go-to partner for over 60,000 independent, local, and global chain properties in 185 countries.
Sachin Koshe, a seasoned professional with over 17 years of experience in the hospitality and travel industry, brings a wealth of knowledge to the discussion. Before joining OTA Insight, Sachin served as an account manager at Booking.com, where he successfully introduced and established the platform in Maharashtra. His expertise spans various facets of the industry, including e-commerce, OTAs, and travel tech platforms.
As Senior Business Development Manager for the Indian Subcontinent at OTA Insight, Sachin Koshe plays a crucial role in driving brand awareness, cultivating relationships with key hospitality partners, and collaborating with local and regional hoteliers to develop profitable revenue and distribution strategies. His insights and experience make him a valuable addition to the panel discussion at the GM Forum 2023.
Koshe will be participating in a panel discussion titled, "Streamlining business to respond to the changing economic and tourism landscape." The panel promises to be a highlight of the event. As the tourism landscape undergoes rapid changes and challenges, it is imperative for hoteliers to adapt and thrive in this dynamic environment. Sachin Koshe and his fellow panellists will share their expertise and strategies for navigating these evolving conditions.
"The tourism and hospitality landscape are evolving rapidly, and it's crucial for industry professionals to adapt to these changes. I am honoured to be part of this esteemed event, where we will discuss strategies to streamline business operations and revenue management, and respond effectively to the evolving economic and tourism dynamics," says Sachin Koshe.
The Hotelier Maldives GM Forum 2023 is expected to attract over 100 hoteliers from various resorts and hotels in the Maldives. This year's forum is sponsored by several leading companies such as Ooredoo Maldives, Fuel Supplies Maldives, Far Horizon, Bestbuy Maldives, Manta Air, Coca-Cola Maldives, Swimsol, Souvenir Marine, Print Lab Creative, and more.
"We are delighted to have Sachin Koshe from OTA Insight as one of our distinguished speakers. His extensive experience in the hospitality and travel tech industry will undoubtedly provide valuable insights into navigating the current challenges and opportunities within the sector," adds Ali Naafiz, Editor of Hotelier Maldives.