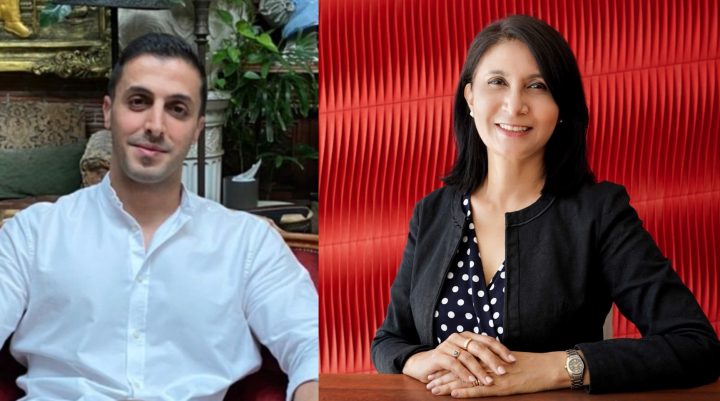 Park Hyatt Maldives Hadahaa Announces Key Appointments
Park Hyatt Maldives Hadahaa has announced two new key appointments – Elizabeth Dass-Brown as the Cluster Director of Marketing Communications and Mouner Abou Alnour as the Assistant Director of E-Commerce.
Both of these appointments commenced their roles in August 2022, and are based in Bangkok Thailand. Elizabeth will be responsible for managing Park Hyatt Maldives Hadahaa and Park Hyatt Siem Reap, while Mouner is responsible for managing digital marketing activities for Park Hyatt Maldives Hadahaa, Park Hyatt Siem Reap and Hyatt Regency Phuket.
Elizabeth, originally from Malaysia, has worked in various leadership roles at five-star hotels and resorts spanning a hospitality career of more than 20 years. These include luxury properties under the E&O Brand, HPL Singapore, Minor Hotels, Marriot Hotels Luxury Collection, and most recently as Group Director of Marketing & Communications for SALA Hospitality Group.
Mouner is a Syrian-born digital marketer who attained a Bachelor's Degree in Information Technology Engineering from Damascus University, Syria, in 2010 and Professional Degree in Digital Marketing Hospitality & Pricing Strategy from Cornell University, United States, in 2018.
After his studies, he commenced his career as a Sales & Marketing Executive and was subsequently promoted to cluster role Digital Marketing for various hotels in Bangkok, Thailand including Compass Hospitality, The Westin and Sheraton hotels. Mouner is familiar with Hyatt Hotels, having previously handled Park Hyatt Siem Reap and the Regency in Phuket.
Located just 55 kilometers north of the equator, Park Hyatt Maldives Hadahaa is a quiet island retreat with 51 luxury villas, designed to offer guests a slow life experience.