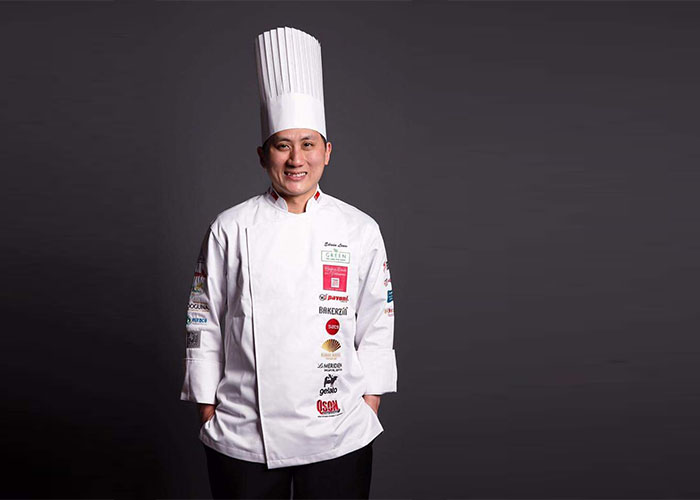 Pastry Masterclass with Chef Edwin Leow at Hulhule Island Hotel
A Special Masterclass in Pastry will be held on the 4th of February at "Ras Maalam" Ballroom in Hulhulé Island Hotel by Chef Edwin Leow, Pastry Art Champion, Singapore National Team Champion, IKA Culinary Olympics 2016
The Pastry Masterclass will be followed by a briefing and knowledge sharing in participating at International Culinary Competitions.
The Pastry Masterclass will be jointly hosted by Maldives Exhibition and Conference Service (MECS) and Bestbuy Maldives (BBM) the Main Sponsor of Hotel Asia 2017. Over 125 participants' from 60 resorts in Maldives have already confirmed their participation for this programme.
Chef Edwin Leow along will demonstrate of his 4 award winning desserts and the latest techniques in Pastry Concepts. The Pastry Masterclass will be followed thereafter with a training and briefing in "How to become an Olympic champion in pastry".
Alan Palmer, who is the Project Director for the Culinary Challenge, stated that holding these special classes more is necessary. He expressed his desire to hold such cooking classes quite regularly for Maldives' chefs in order to dispense useful information and cooking techniques.
Furthermore the co-host for the event BBM CEO Mohamed Mazloom added on that as the leading F&B, Foodservice and a Corporate Company in the Maldives, at BBM we believe in infusing knowledge to the Hospitality Industry especially in F&B. Therefore we time-to-time explore opportunities to conduct training programs on diversified sectors in F&B in the Maldives or host chefs to travel abroad for training. Such programs as this would enhance the industry to be in line with the best in the world.
The Hotel Asia International Culinary Challenge is divided into 20 categories. Such as, Dress The Cake, Fruit & Vegetable Carving, Novelty Cake, Plated Dishes, Desserts (Display), Desserts (Display), Hot Cooking Fish Fillet, Hot Cooking Beef, Hot Cooking Seafood, Hot Cooking Poultry, Hot Cooking Lamb, Desserts, Hot Pasta Appetizer, Creative Asian Dish, Cold Pasta Salad, Team Challenge, Maldivian Dish, The Perfect Steak & Omelette, Young Chef, Tea Challenge
Main Awards are, Individual Class Winners, Most Outstanding Chef, Most Outstanding Pastry Chef, Top Maldivian Chef, Best Culinary Establishment – "Alan Palmer Challenge Trophy", Judges Special Award.
The Hotel Asia International Culinary Challenge will take place on the 17th – 20th of September 2017 at Dharubaaruge Exhibition Hall in Maldives.