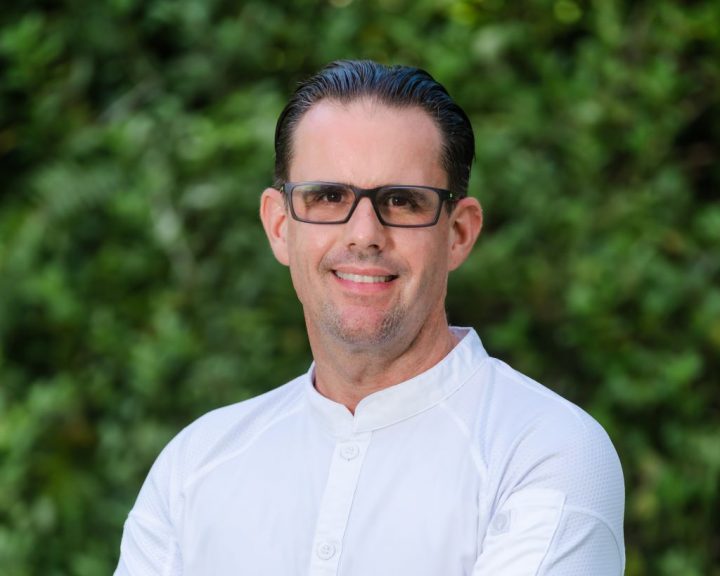 Paul Lewis Joins One&Only Reethi Rah as Culinary Director
One&Only Reethi Rah has announced the appointment of Paul Lewis as its new Culinary Director. Chef Paul Lewis, a culinary virtuoso with a global gastronomic journey, now takes the helm of the resort's culinary team, promising to elevate the dining experience to unparalleled heights.
As the Culinary Director at One&Only Reethi Rah, Chef Paul Lewis will be responsible for curating exquisite dining experiences that tantalize the senses and redefine culinary excellence. With a remarkable career spanning numerous countries and prestigious culinary accolades, he brings a wealth of expertise to this role.
Chef Paul's culinary adventure began in 1998 as an Apprentice Chef in Brisbane, Australia, and from there, he embarked on a remarkable journey that has taken him across continents. Notable positions in his career include Executive Sous-Chef at the Renaissance Hotel in Malaysia and a pivotal role in the pre-opening of Le Meridien Bali Jimbaran, Indonesia, as the Executive Chef. He has also contributed to the culinary scene in Vietnam and previously served as the Director of Cuisine at W Retreat and Spa in the Maldives from 2014 to 2016. Mauritius also had the privilege of hosting him as a Guest Chef at Long Beach resort.
Before joining the One&Only Reethi Rah family, Chef Paul held the prestigious position of Executive Chef at Intercontinental Hayman Island. His culinary journey is marked by his ability to orchestrate large banquet operations, catering to groups ranging from intimate gatherings to impressively serving 3,500 guests simultaneously. Chef Paul has consistently been at the forefront of restaurant concept and menu launches, earning accolades such as the coveted 2 hats in the 2021 AGFC guide for his contributions to the world of culinary excellence.
Hailing from Australia, Chef Paul Lewis's passions outside the kitchen provide a delightful glimpse into his life. He finds relaxation and joy in surf fishing, perfecting the art of backyard barbecue smoking, and embracing the discipline of boxing. Additionally, he shares heartwarming moments with his loyal canine companion, finding solace and companionship in these moments. These hobbies not only offer him a well-deserved respite from the culinary world but also mirror his fervor for craftsmanship and the relentless pursuit of excellence in diverse facets of his life.
One&Only Reethi Rah is celebrated for its exceptional culinary offerings, where dining is an experience that transcends the ordinary. With Chef Paul Lewis at the helm, guests can anticipate an exciting new era of gastronomic adventures and sensory delights.