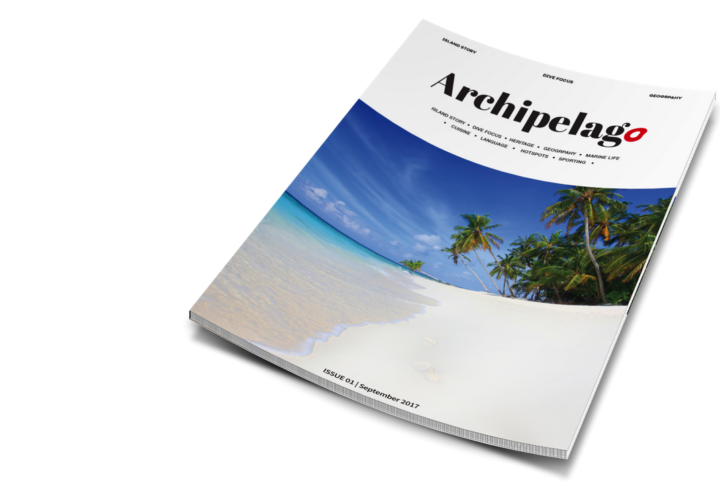 Perspective to launch new destination magazine
Perspective Pvt Ltd, has announced plans to publish a bi-annual destination magazine "Archipelago", with its first issue set for circulation in the summer of 2017.
The magazine will target its core readership towards travelers, and will feature sections on Maldivian culture, tradition and heritage along with features on hotels, resorts, guest houses and liveaboards with up-to-date listings of these establishments.
"We feel there is a stressing need for a print publication on this destination, and though there are numerous online and digital platforms, we saw a need for a print magazine promoting Maldives for travelers," said Mohamed Mamduh, Managing Director of Perspective Pvt Ltd.
The magazine will have the majority of circulation in key markets outside of the Maldives, with an issue published in summer and winter each year.
Archipelago will feature stories from islands on people, architecture, culture, and heritage, delivering untold stories that will keep the readers engaged. It will also include features on dive locations, birds, marine life, flora and fauna complemented by the best of Maldivian photography.
Special sections with infographics will be included to introduce travelers to the Maldivian language and heritage sites, taking readers on a journey through the country's rich history. It will also include guides to hotspots, things to do when visiting Maldives, along with trends on wellness and adventure.
While the core target readership will be travelers, the magazine will also include sections towards investors, trading partners, and foreigners seeking to or currently working in the Maldives.
Although targeted for a print circulation, the magazine will also maintain an online and social presence, where resorts, guest houses and liveaboards will be able to advertise, feature advertorials and reviews.
Perspective Pvt Ltd, is the publisher of Hotelier Maldives, Breeze by Coco Collection, and the organiser of the annual GM Forum and Wellness Summit. Archipelago will be the newest addition to the company's portfolio.
For editorial and advertising inquiries please call Perspective Pvt Ltd on +960 7999 008 or email: sales@perspective.mv