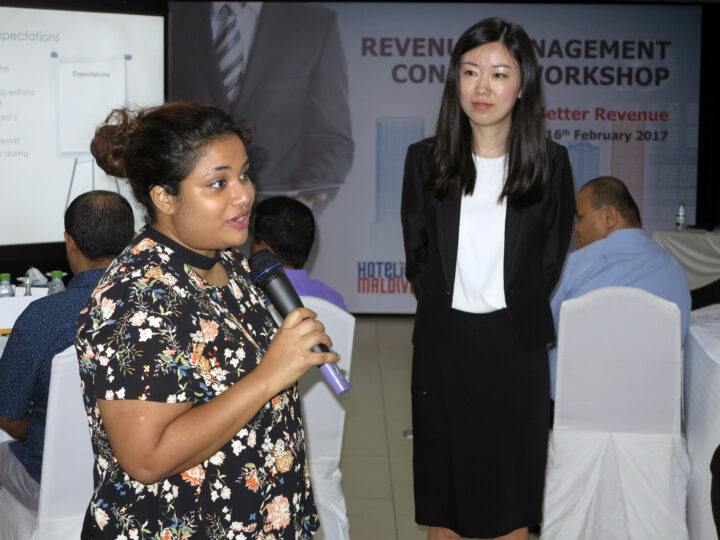 Post-Pandemic Revenue Management Strategies for Maldives Resorts; A Webinar
As part of the company's rollout of events for 2021, Perspective Pvt Ltd is hosting a live special with IDeaS. Covering the topic of 'Post-Pandemic Revenue Management Strategies for Maldives Resorts', Hotelier Maldives, in association with IDeaS will be hosting a live webinar on 21st April 2021, 14:00 Maldives time.
The webinar will cover;
The major principles in resort revenue management
Shift in source market – what's your revenue strategy in 2021?
With competition from other destinations gaining momentum, how can Maldives resorts garner a bigger share of international travellers?
Minding the supply and demand gap
Big data, machine learning and automation as the key to future success
The webinar is free to participate and open to everyone and especially for Resort General Managers, Directors of Sales & Marketing, Revenue Management Directors, Managers / Analysts, Marketing Professionals, Front Office and Reservations, Owners and Asset Managers. Other industry professionals who'd like to learn revenue management, including from the cruise safari vessels and island hotels (guest houses) will also find the webinar useful and are most welcome to join.
Due to limited slots (a total of 25), we cannot guarantee that all who register will get a chance to participate as slots will be reserved based on relevance and appropriateness of candidate for the topics covered in the event.
IDeaS has collaborated with Hotelier Maldives on several past occasions which include presentations at the annual GM Forum series, hosting two revenue management workshops in Male' (2017 and 2018), and through the publication of regular content on Hotelier Maldives channels.
To register for this event, please fill the form here.
(Featured photo: Revenue Management Workshop held in 2017 by Hotelier Maldives and IDeaS, in association with Champa Central Hotel)