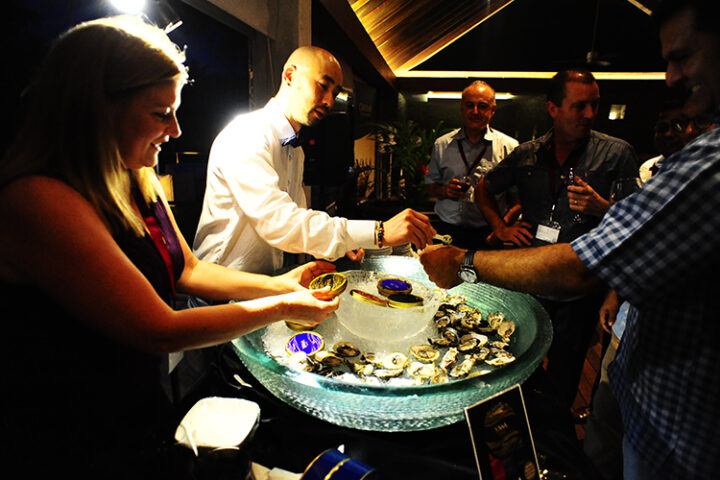 Prestige Foods International hosts event at Kurumba Maldives Resort
On Friday 18th September, Prestige Foods International, an exporter of premium meat, seafood, produce and non-food supplies to luxury resorts across the Indian Ocean, hosted a reception for its partners, associates and clients at Kurumba Maldives resort.
The event was held in the run-up to the Hotel Asia Exhibition and International Culinary Challenge.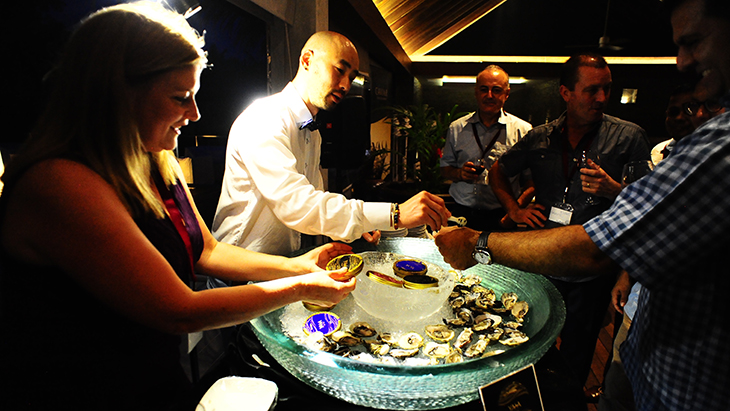 Leonie Murray from Prestige Foods described the event as "an off-site, casual event where people could get together, away from the hustle and bustle."
During the evening, guests had the opportunity to sample some of the incredible quality Australian meat products and seafood that Prestige Foods has been exporting to resorts in the Maldives for the past 19 years. The event was also a chance to showcase Prestige Foods' range of stocks and sauces.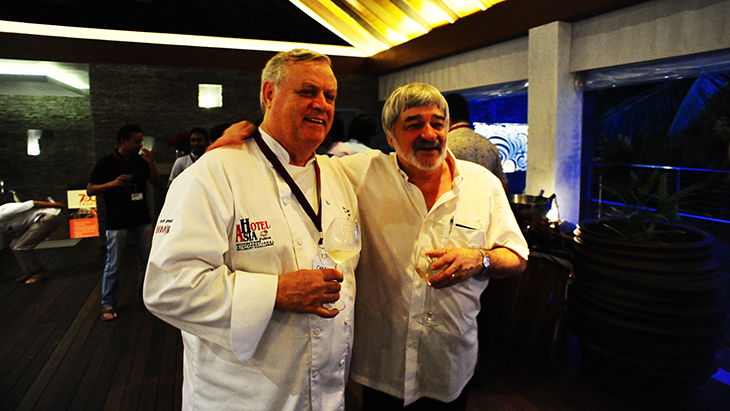 Prestige Foods are the sponsors of the meat and lamb categories of the Hotel Asia International Culinary Challenge and many of the chefs participating in competition were also present at the event.
The highlight of the event was undoubtedly a special surprise performance by Australian professional opera singer Alison Rae Jones. Invited especially by Prestige Foods, Jones wowed the crowd with a variety of classical arias.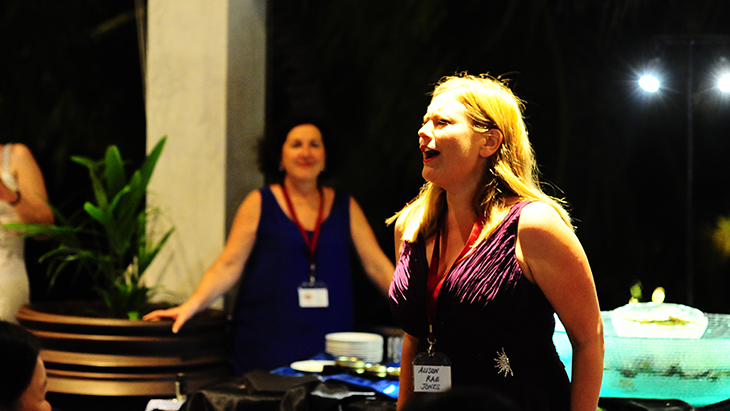 "It's not often that you can get a crowd of chefs to stop talking," commented Murray, "but when Alison started singing she just brought the house down. We wanted to do something special, something a bit different and the performance was just sensational."
"We enjoy these events as much we hope those who join us do. We like to talk time out to talk to people," added Murray.
Prestige Foods International is based out of Melbourne, Australia and was the first Australian company to enter the Maldivian resort supply industry.