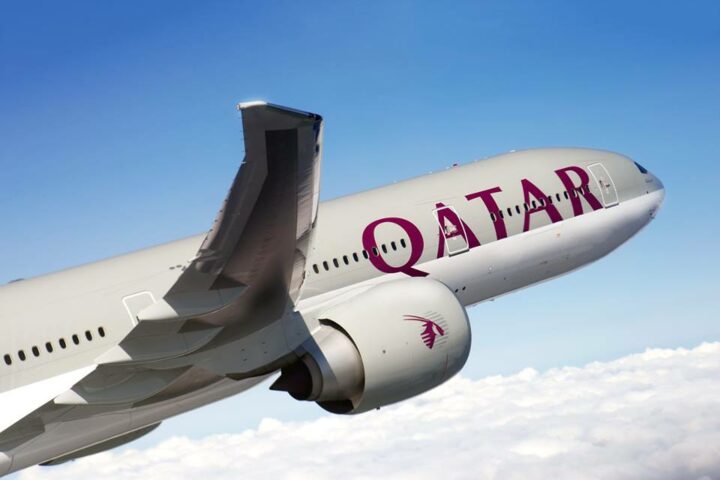 Qatar Airways launches promotion to celebrate its 20th anniversary
Qatar Airways is celebrating its 20th anniversary by providing incredible fares across both its Economy and Business Class cabins, in addition to offering 20 lucky winners a Privilege Club Gold membership and discounts of up to 50% on redemption tickets to select destinations to Privilege Club members across its growing global network.
Valid from November 1 to 10, 2017, the award-winning airline's special 20 Year Anniversary promotion offers two Business Class tickets for the price of one and three Economy Class tickets for the price of two. These exclusive offers are valid for the travel period between November 1, 2017, and October 31, 2018, says Qatar Airways in a statement.
"We are delighted to be launching this spectacular global promotion in celebration of our 20th anniversary," says Ehab Amin, the Chief Commercial Officer of Qatar Airways.
"This is a very special year of giving back to our loyal passengers, and so we are pleased to offer fantastic fares across our Economy and Business Class cabins, to ensure they too can join us in celebrating 20 successful years of Going Places Together.
"Passengers from across the world can take advantage of these truly unique offers as they plan their next business or leisure trip across our global network, which extends to more than 150 destinations."
In tandem with the airline's 20 Year Anniversary promotion, Qatar Airways has launched a 20-day campaign on its social media channels from October 26. #20ReasonsToFly showcases Qatar Airways' greatest achievements in the past 20 years, according to the airline.
The award-winning airline has in previous months launched several successful global promotions, including its 'Fly with the World's Best Airline' campaign, which celebrated Qatar Airways' Skytrax 'World's Best Airline' award, as well as its 'Global Travel Boutique' campaign, which offered passengers the opportunity to win once-in-a-lifetime mega prizes, including the chance to fly free for a year to any destination in the airline's extensive global network.
Qatar Airways has added a host of exciting new destinations to its network in 2017, including Auckland, New Zealand; Dublin, Ireland; Nice, France and Prague, Czech Republic. It will add many more exciting destinations to its global network through 2018, including Canberra, Australia; St. Petersburg, Russia and Cardiff, UK, to name just a few.
The national carrier of the State of Qatar is one of the fastest-growing airlines operating one of the youngest fleets in the world. Now in its 20th year of operations, Qatar Airways has a modern fleet of more than 200 aircraft flying to business and leisure destinations across six continents.