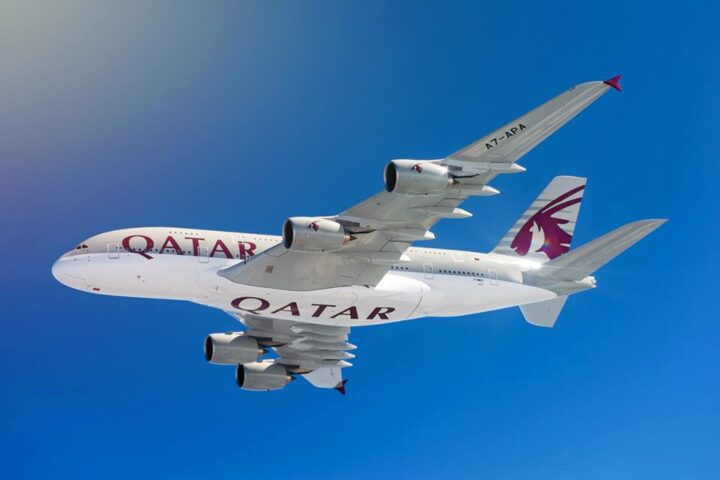 Qatar Airways wins Airline of the Year at the 2017 Skytrax Awards
Qatar Airways has been named as Airline of the Year by the prestigious 2017 Skytrax World Airline Awards. This is the fourth time that Qatar Airways has been given this global recognition as the world's best airline.
In addition to being voted Best Airline by travellers from around the world, Qatar's national carrier also won a raft of other major awards at the ceremony, including Best Airline in the Middle East, World's Best Business Class and World's Best First Class Airline Lounge. Qatar Airways' home and hub, Hamad International Airport, was this year also rated five-star by Skytrax, one of only five in the world to be given this recognition, according to the airline.
"For Qatar Airways to be named the World's Best Airline particularly at this critical point in time, is a significant testimony of our passengers' belief and trust in our unwavering commitment to delivering only the best," says Akbar Al Baker, Chief Executive of Qatar Airways Group.
"This award is also a reflection of the hard work and dedication of every employee at Qatar Airways. Our recognition at Skytrax this year is especially important as these awards are voted by travellers. To them, I offer my sincere thanks, and I look forward to welcoming them on board soon."
The global airline, which was last year voted as having the World's Best Business Class, Best Business Class Lounge and Best Airline Staff Service in the Middle East, continues to exceed expectations with its global expansion strategy and product development, including the recent launch of its new, innovative and award-winning Business Class experience, Qsuite. The first fully fitted aircraft was showcased at the Paris Air Show before it went into service on the London-Doha route.
The prestigious awards received in Paris mark yet another busy year for Qatar Airways as the airline looks ahead to no less than 24 new destinations to be launched, new aircraft deliveries, the roll-out of the revolutionary Qsuite across the fleet and continued celebrations of the 20th year anniversary, says the airline in a statement. Qatar Airways previously won the title of the World's Best Airline in 2011, 2012 and 2015.
One of the world's fastest-growing airlines, Qatar Airways recently added Dublin, Republic of Ireland, to its global route network, soon to be followed by Nice, France; Skopje, Republic of Macedonia and Chang Mai, Thailand. The airline operates a modern fleet of 200 aircraft to a network of key business and leisure destinations across Europe, the Middle East, Africa, Asia-Pacific, North America and South America.