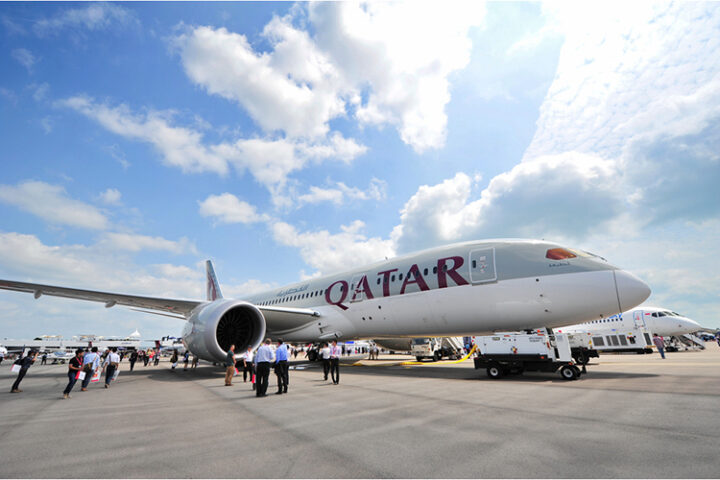 Qatar Airways wins Asia Pacific Airline of the Year award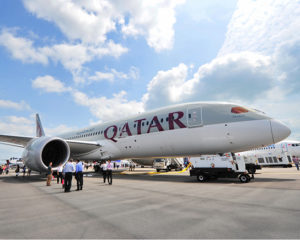 Qatar Airways has been named Asia Pacific Airline of the Year at the 2015 CAPA (Centre for Aviation) Aviation Awards for Excellence held in Singapore earlier this week.
The CAPA Asia Pacific Airline of the Year award is awarded to the airline that has the biggest standout strategically during the year, along with the greatest impact on the development of the airline industry.
Speaking about their win, Qatar Airways Group Chief Executive, Mr. Akbar Al Baker, said: "To be named CAPA Asia Pacific Airline of the year rounds off a big year of award wins for Qatar Airways. It is truly an honour when our efforts and accomplishments are recognised by our peers for they know what it takes to be an industry leader. We have made great strides in consolidating our leadership in the aviation business this past year, and much of the credit goes to the entire team at Qatar Airways who bring our award-winning product and service to life each and every day."
Qatar Airways has seen rapid growth in just 18 years of operations. In 2014, the Doha-based carrier added 11 new destinations to its global network and was subsequently awarded World's Best Airline, Best Business Class Airline Seat, and Best Airline in the Middle East at the annual Skytrax 2015 World Airline Awards earlier in June.
Now in their 13th year, CAPA's Aviation Awards for Excellence are intended to reward airlines and airports that are not only successful but have also provided industry leadership in an always changing environment.