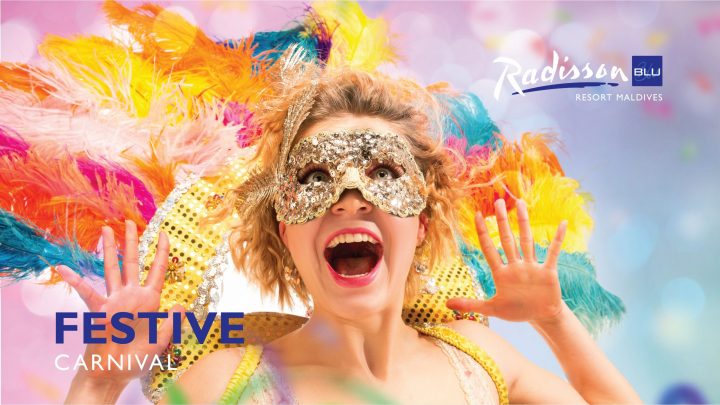 Radisson Blu to Host Festive Carnival
Radisson Blu Resort Maldives is set to bring holiday cheer with an exquisite, locally-inspired 'carnival of experiences' to mark this year's festive season.
A selection of exciting activities await holidaymakers of all ages, from merry celebrations and buffet feasts to aqua-themed parties and the resort's much-anticipated open-air Festive Carnival. Radisson team has created a set of outstanding holiday events where traditional meets tropical for the merriest festive season. Guests can expect a truly memorable festive season surrounded by white sands, warm sunshine and turquoise waters.
The spirit of the season will carry on with exciting festivities throughout the holidays including Santa's island-style arrival, beach dinners and parties, super fun cocktails, gastronomic treats and many more.
The resort has prepared the 'Kids World' for younger guests with a variety of family-friendly experiences that the whole family is sure to love. With mini-family Olympics, selfie making challenge and more, all is set to make the Festive Carnival as magical as possible.
The festivities spread across the month from 22nd December 2022, to 2nd January 2023. From Christmas Tree Lighting ceremony, wine tasting and culinary experiences, parties and gala dinners, there is something for everyone to enjoy during the tropical holidays in Radisson Blu Resort Maldives.