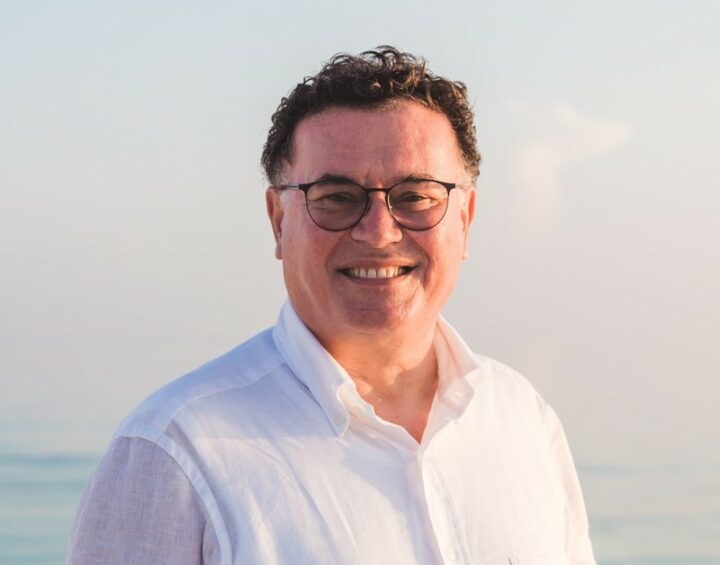 Raffaele Solferino, General Manager at Grand Park Kodhipparu, Maldives
Taking an example from other passionate hoteliers, Raffaele Solferino started his career in the industry at a young age. Now, as the General Manager of Grand Park Kodhipparu, Maldives, Raffaele is a man of distinct characteristics and experience. Our sit-down with Raffaele saw him speaking about his time working in more than 12 countries, the proficiency he gained and his philosophies for the ever-changing industry.
Hotelier Maldives: Could you tell us a bit about yourself, your journey and your story?
Raffaele Solferino: I am from Italy, and I started my career in Italy on the Amalfi coast, one of the top luxury destinations in the world, with well-known spots such as Capri, Positano, Sorrento and Amalfi. Since my childhood, I have been inspired by the luxury hospitality and lifestyle this industry offers, so I joined one of the hotel schools in the area to pursue a career in the hospitality.
After school, I travelled and worked in more than 12 countries, such as Switzerland, Germany, the UK, France, Monaco Monte-Carlo, Indonesia, the UAE, Lebanon, Bahrain, Bali and, of course, Maldives. I worked for both large brands, such as, Sheraton and Luxury Collection, Le Meridien, Hilton, and small boutique luxury brands, like SBM in Monte-Carlo at the Hotel de Paris. I also worked for some other independent hotels. After more than 20 years I tried going back to Italy, where I had a Corporate role, but the passion for the global and luxury hospitality was bigger than the love for my country and now here I am in one of the most exciting and luxurious hospitality destinations in the world, enjoying every single moment with the team and customers.
As a passionate and engaging hospitality leader, I like to follow my motto and try to influence others with a simple philosophy: "If you develop others so that they deliver the quality and excellence with passion, successful financial results are the natural consequence".
HM: The Maldives, you have worked here on more than one occasion, tell us about your previous times?
RS: I came to the Maldives for the first time in 2010. I have always enjoyed the Maldives as a hospitality destination. I worked in Baa atoll at Coco Pam Dhuni Kolhu for one of the Maldivian pioneer families in the hospitality industry and there I discovered the unique beauty of Baa atoll, the local people and their villages. I still have lots of friends in Thuladhoo and Hithadhoo. At the time we were working, together with many other GMs, on the Shark Project, which was promoting the ban on Shark hunting and later on Turtles, too. The group gave motivation to local authorities to regulate the access to Hanifaru; it was then taken over by the UNESCO and today it is a UNESCO Biosphere Reserve as Marine Protected Area. That was a good time for us to get involved in all the environmental activities and social responsibility.
After two years, I came to North Malé Atoll to Coco Palm Bodu Hithi, and a year and a half later, I ventured off to Bali in Indonesia. After two years and a half, once again I was back in Maldives – this time with my actual employer Park Hotel Group – to open the new Grand Park Kodhipparu, Maldives, only 20 min speedboat away from the capital city of Malé and Velana International Airport. Here we opened this unique 120-Villa Resort, today a well-established property on the Maldivian map.
HM: Having previously worked in other hospitality brands, how did those experiences shape your career? What were your experiences like?
RS: Working with top brands which belong to large corporations is an excellent way to learn and grow so as to build a career, whereas with independent and luxury properties, which I've liked most, you can better express yourself and implement ideas and concepts. At the same time, working with smaller and refined teams allows you to be more focused on details and excel both in service and in shaping the product with a luxury touch and unique selling points.
HM: What are the differences you noticed working in the Maldives and other countries?
RS: The Maldives is a paradise, no one can deny. It's a bit like Venice: everyone in the world wants to experience this Paradise at least once in life. Maldives has its own unique beauties and hospitality trends, driven by luxury, and plays an important role on the global holiday platform. Here you can experience and experiment lots of innovations, techniques in educating service delivery and management efficiency.
HM: What are the differences you noticed in Park Hotel Group and other brands?
RS: Working for Park Hotel Group is simply exciting and a pleasure. This young and dynamic company is quite advanced in contemporary and futuristic management processes, very much result-driven with a simple Vision: to be among the best in the industry, a well-defined mission: to develop and provide contemporary lifestyle with the warmest hospitality, and Values: where the customer comes first followed by the employees, the excellence, integrity, teamwork, innovation and social responsibility. This, in my view, is all we need for a successful journey in Maldives, the same way Park Hotel Group, a leading hotel group among the best in Asia Pacific, does in Singapore, Japan, Korea, Hong Kong, China and Bali. The company is also well engaged with the digital management so as to provide a superior customer experience in a contemporary digital world where travellers' expectations are evolving fast.
HM: Could you describe your management style in a few words? Your policies and what differentiates you from other managers?
RS: If I needed to choose a single word, it'd be Passion. I chose hospitality because I wanted to travel and I wanted to learn languages and see the world.
To be honest I am not looking to differentiate from other GMs. The guidelines are always to deliver the best of excellence and make everybody happy: the customer first, then the employee and then the stakeholder. So, I think all the GMs are aiming at the same result.
I tend to invest in people, education, attention to details, creativity, respect for the classical methods but to innovate where possible. I try to create the unexpected and the amazing for a more and more demanding customer.
I believe in a management style in which teams get organized with proper plans, ahead of time like three and six months ahead. Walk the talk. I try to pass on the idea of not accepting mediocrity, because if we do, we will end up being mediocre. I am convinced the Excellence wins at all times and we should invite others to be ambitious in what they do at all times.
HM: The Maldives has seen a lot of new developments in the tourism industry, what are your thoughts on these progressions? For instance the newly opened resorts and developments in the aviation industry?
RS: I'll start from the last: I hope that in Maldives we can see some more competitive pricing strategy in the Aviation sector, keeping in mind that today we fly to Maldives from Asia with budget airlines on a very competitive price, the domestic Seaplane is still very expensive with a negative impact on business. Sometimes guests complain that it doesn't make sense for them to pay more for a Seaplane than for an international flight.
For the tourism and hospitality industry as a manager and guest in this wonderful country I can only hope for the best! Some thoughts can be shared on the developments of new resorts, where some rules and regulations could be set as must in particular, to progressively eliminate generators to produce energy. It is the time to insist on alternative energy production rather than burning five or six thousand litres of fuel per day per resort. In order to enter the energy saving area we need to set this ahead of time and require that at least 50% of energy should come from renewable sources. The same goes for the waste management and plastic use: some strong rules should be set to enter the new era. A future without fossil energy and a ban on the use of plastic would be an excellent move forward, to be applied to the transport sector, too.
Another point for the development is that some brands known and established globally as budget and three-star, in Maldives become five star and luxury brands. If the local authorities extend the five-star operating licence to brands which are actually three-star brands, we will have an oversupply of selling units against the demand and the rates will go down, while if the licences are given according to the brand global positioning, we can bring also other categories of travellers and open the doors to new volumes, preserving the luxury rates to be stable.
HM: Sustainability and environmental protection is becoming very important for a country such as the Maldives, what are your thoughts on it? How would you improve the efforts already being made?
RS: Definitely we go back to the rules and regulations. Maybe a dedicated Ministry of Environment, which can set goals and regulations, be more ambitious in transforming Maldives in a fossil-free and plastic-free tourist destination.
HM: What are your thoughts on GM's gathering and collectively discussing important issues at the GM Forum? Do you plan on attending the next forum?
RS: Yes, I do plan on attending it, since it is a good opportunity to meet my colleagues and industry players. We will get to share information and practices in addition to sharing views on the future of this wonderful destination. The Forum itself maybe can set a yearly objective in proposing improvements to local authorities and contribute to the growth of the tourism and hospitality.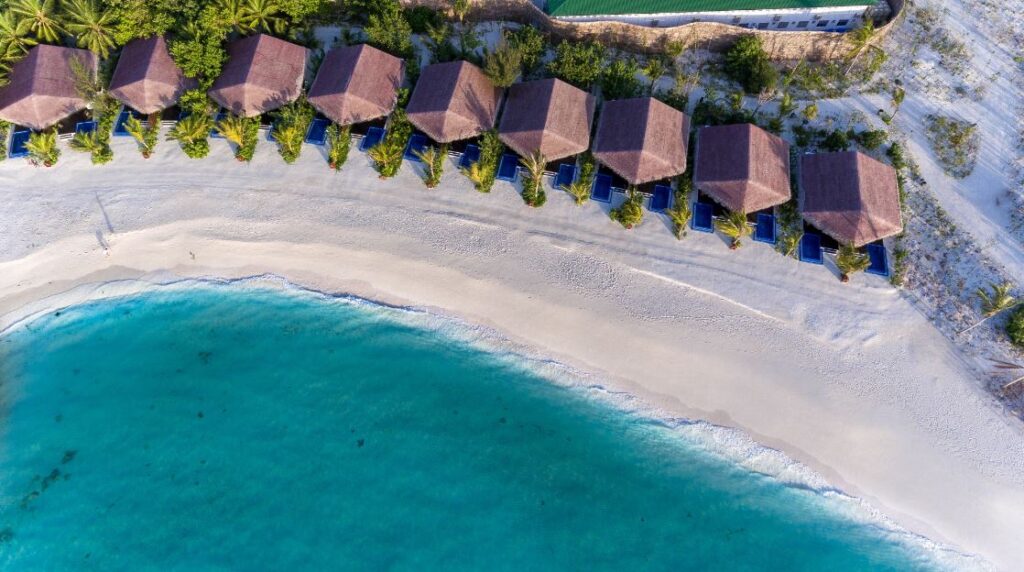 HM: Maldivians in an international brand in the Maldives, how important are they? And what are the chances and opportunities for others to rise to such levels in the Park Hotel Group?
RS: Maldivians are of essential importance to international brands investing in this country as there are areas where the Maldivian expertise and destination knowledge is of crucial importance for the success of the operations and the end results. Moreover, Maldivians can grow within our company, as we have more than 16 proprieties all over Asia. I suggest that young Maldivians invest in their ambitions and motivation in order to build a career with sacrifice and dedication.
HM: What are some of the challenges you face in the Maldives?
RS: One problem for me are the airfreight costs, which are very high. Maybe the country should revise this and invest in a cargo airline making it less expensive to operate in the country. Some suppliers are getting organised and enabling the resorts to buy locally, but still it is not enough. The cost of airfreight sometimes exceeds the cost of goods.
HM: Do you have any words of inspiration for future hoteliers?
RS: To all future hoteliers my advice is: in order to develop a career, do not stop at your first job nor change from one resort to another every year, rather be passionate, be gritty, be shrewd, be ambitious but patient.