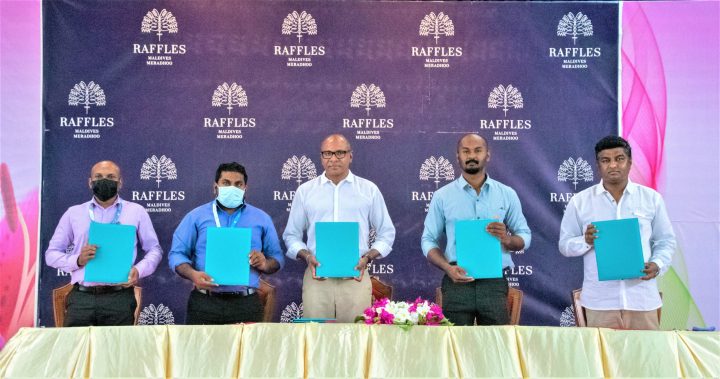 Raffles Maldives Meradhoo Launches Internship Program
Raffles Maldives Meradhoo has launched the Raffles Maldives Internship Program, a uniquely curated and career focused skills development initiative. The official launch took place on 5th Nov 2021 at the Gaafu Dhaalu Atoll Education Centre.
The first batch of seven interns were handed over their letters of appointment to commence their journey with Raffles Maldives Meradhoo. The event was attended by Raffles Maldives Meradhoo' s General Manager Mr. Amila Handunwala and Director of Talent and culture Mr. Dhakshina Moorthy along with the School Principal, its staff, parents and students. The event was also graced by local council member Mr. Zaleef Abdulla, who was humbled by the efforts of a global hospitality brand such as Raffles in taking the initiative to develop young talents, especially far south of Male'.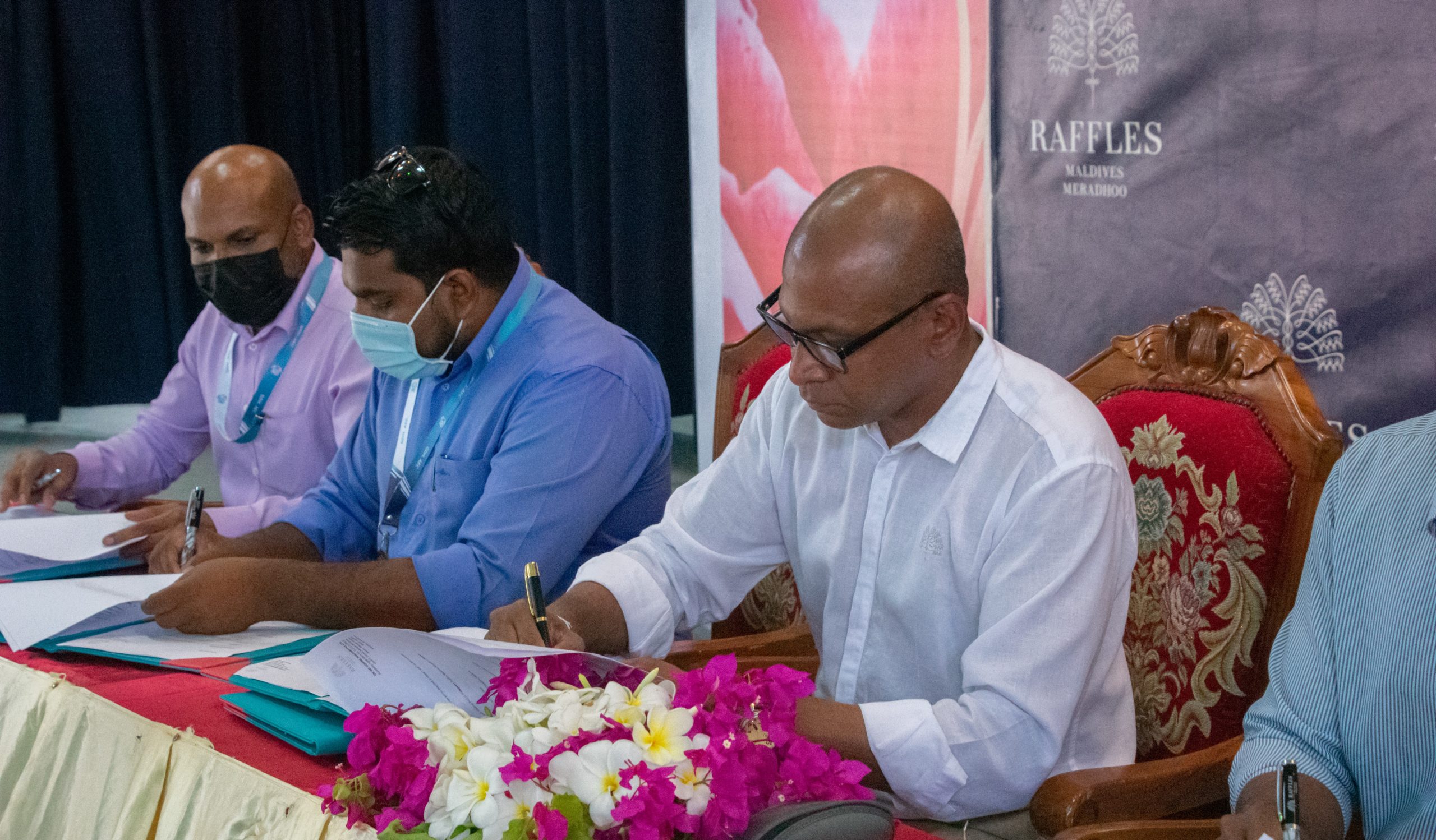 The Raffles Maldives Internship Program aims to recruit and build local communities' knowledge and interest in the hospitality sector, by providing young talents the opportunity to learn and rediscover their passion for hospitality. Although the program was conceptualized two years ago when the property was opened back in 2019, it had to be put on hold due to the global pandemic.
"Raffles Maldives Meradhoo sees opportunity in local talents and strongly upholds the values of industry, its norms and is proud to be part of grooming the next generation of hospitality professionals in the Maldives, in the Raffles style of work and culture, adhering to some of the finest standards both locally and internationally. By introducing this program Raffles doesn't just change the lives of the recently recruited Interns but opens a doorway to one of the largest Atolls and in turn the whole of Maldives to learn and grow together, what they call, sharing the heartiest experience with the world and growing together to foster a sustainable future for both the resort and surrounding communities alike," said Raffles Maldives Meradhoo in a statement.