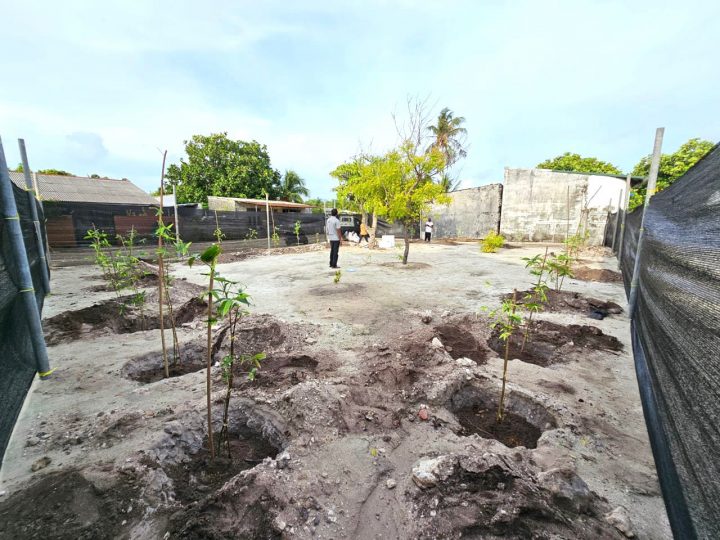 Rasgetheemu council partners with Atmosphere Foundation to establish bamboo park
In a collaborative effort, R. Rasgetheemu Island Council has embarked on the development of a bamboo park with the invaluable assistance of Atmosphere Foundation.
The island council's commitment to this project is evidenced by a Memorandum of Understanding (MoU) signed with Atmosphere Foundation. As part of the initiative, a total of 40 bamboo trees have already been planted on the island, with plans to plant an additional 360 bamboo trees in the near future.
Hussain Ibrahim, Secretary General at Rasgetheemu Island Council, shared insights on Wednesday, revealing that the council has set an ambitious timeline to complete the planting of all trees within the coming month.
In addition to the bamboo park, the council has also devised plans to introduce bamboo trees to state office premises and the uninhabited areas of the island.
The collaborative partnership with Atmosphere Foundation extends beyond Rasgetheemu Island. The foundation has pledged its support for the establishment of bamboo parks in four other islands, underscoring its dedication to fostering sustainable environmental initiatives.
Separately, the Ministry of Environment initiated a project in March, joining hands with Atmosphere Foundation to plant bamboo trees across the Maldives. The project aligns with the national objective of achieving carbon neutrality.
As part of this venture, Atmosphere Foundation has generously donated 500 bamboo seedlings to the government. Half of these seedlings were allocated to the Ministry of Environment, with the remaining 250 designated for the Ministry of Agriculture. These ministries will oversee the distribution of seedlings to the outer atolls and industrial islands, amplifying the impact of the initiative.
To ensure the optimal effectiveness of bamboo planting, Atmosphere Foundation is collaborating with Dr Bharati Nambi, an esteemed Indian agricultural scientist.
As a non-profit, non-governmental organisation, Atmosphere Foundation is committed to uplifting the Maldivian communities. The foundation's multifaceted approach encompasses supporting existing charities and voluntary services, facilitating civic engagement and community development, as well as promoting education and training through sponsorships and organised efforts.