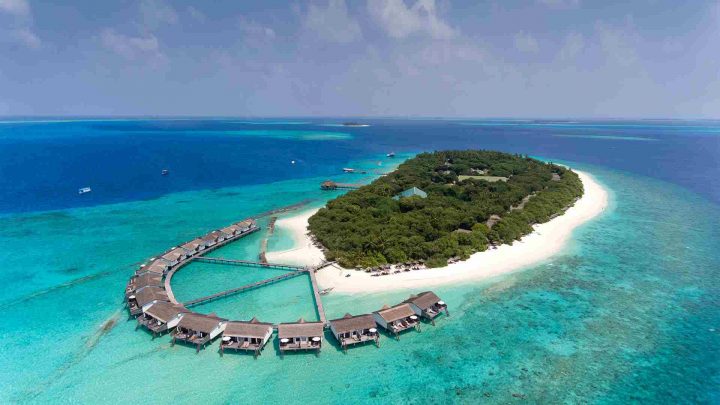 Reethi Beach Resort shines bright at the World Luxury Hotel Awards 2023
Reethi Beach Resort has garnered significant recognition at the World Luxury Hotel Awards 2023, securing an impressive six accolades that emphasise the resort's commitment to providing exceptional hospitality experiences.
Established in 2006, the World Luxury Hotel Awards stands as an esteemed international entity and is the pinnacle of achievement in the luxury hotel industry. It offers international recognition, with winners selected through votes from over 300,000 international travellers and industry players across more than 100 different categories during a four-week period.
Reethi Beach Resort proudly earned recognition in the following categories:
Best Luxury All-Inclusive Resort – Maldives
Best Luxury Eco Resort – Indian Ocean
Best Luxury Resort – Maldives
The resort's culinary offerings and dining experiences were also honoured:
Best All-Day Buffet Dining in the Indian Ocean
Best Luxury Grill in the Indian Ocean
Best Luxury Hotel Restaurant in the Indian Ocean
Renowned for its culinary excellence, Reethi Beach Resort has established itself as a culinary haven in the Maldives. At the helm is Executive Chef Farish Mukthar, a distinguished certified Master Chef affiliated with the prestigious World Master Chefs Society. With visionary leadership, Chef Farish not only curates the menus for all of the resort's dining establishments but also upholds the elevated standards that discerning guests anticipate from this exceptional destination. His expertise adds a distinctive flavour to the resort's gastronomic offerings, ensuring an unparalleled dining experience that mirrors the resort's commitment to excellence.
Beyond the awards, Reethi Beach Resort is celebrated for its dedication to exceptional service, offering a diverse range of delectable dining experiences that transcend conventional expectations. The resort's steadfast focus on environmental preservation and sustainability adds an eco-conscious layer to its allure. These six prestigious awards underscore Reethi Beach Resort's devotion to delivering outstanding services and crafting unforgettable experiences for its guests. It solidifies the resort's position as a standout destination in the Maldives, showcasing that exceptional hospitality goes hand-in-hand with a dedication to authenticity and sustainability.
Reethi Beach boasts over 20 years of hospitality in the Maldives, located in the idyllic Baa Atoll, the only UNESCO biosphere in the Maldivian archipelago. The island is a pioneer in the atoll for sustainable tourism and has recently been awarded the Green Globe Certification, demonstrating the long-term environmental commitments of the resort. It offers a wide array of timeless experiences, from swimming in the infamous Hanifaru Bay to catching a glimpse of the gentle giants that reside within the turquoise blue waters, which promises true escapism. Our adventurous connoisseurs seek Reethi Beach Resort, not merely for its aura of a paradise island, but for the extraordinary way they feel when in residence here at our property. Re