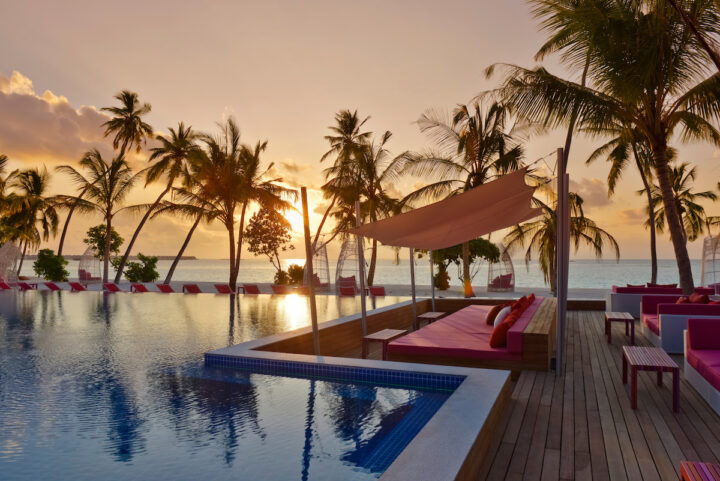 'Relax, Reset and Evolve' with TV star Nick Knowles and Yogi Luke Bache
Kandima Maldives has launched "Relax, Reset and Evolve" – a seven-day programme of yoga, meditation, healthy cooking, and relaxation, personally hosted by famous TV personality Nick Knowles and yoga instructor Luke Bache. The new and exclusive yoga retreats, which the resort dubbed 'a yoga retreat like no other', are now open for booking and starts in August.
'Relax, Reset and Evolve' retreats combine the best of yoga and the perfect surroundings of Kandima Maldives, said the resort. For those who participate, it will be one of the best gifts they could ever give themselves, it added.
The retreats are specifically designed to inspire necessary life changes, both mentally and physically and to give guests the tools to form new habits to enable them to change their lifestyle and balance going forward. Through yoga, cooking and inspiring talks on stress reduction, better focus, and wellbeing, the retreat is a truly transformational experience, it said.Knowles and Bache met on BBC's The Retreat programme last year, which led Knowles towards a healthy lifestyle and inspired his hit book, Proper Healthy Food. The week-long 'Relax, Reset and Evolve' retreats at Kandima Maldives are the result of their shared passion and enthusiasm to help others.
According to the resort, the retreat will see mornings begin with a therapeutic yoga class, followed by a short mindful meditation. Afternoons will feature either a mindful moving class for cardio or a 'Yin' yoga class. In the evenings, Knowles and Bache Luke will lead inspiring talks about health and wellness or conduct a guided total body relaxation class.
In addition, during the retreat, guests will also have two massages at 'esKape,' the Kandima Spa and attend three cookery classes, which will include visits to the 'chefs' garden' to pick fresh herbs and vegetables.
The four retreats held this year are scheduled from August 6 to 13, August 13 to 20, October 29 to November 5, and November 5 to 12. According to the resort, prices for the retreats include full board accommodation. More information on the retreats is available on the Kandima Maldives website kandima.com.