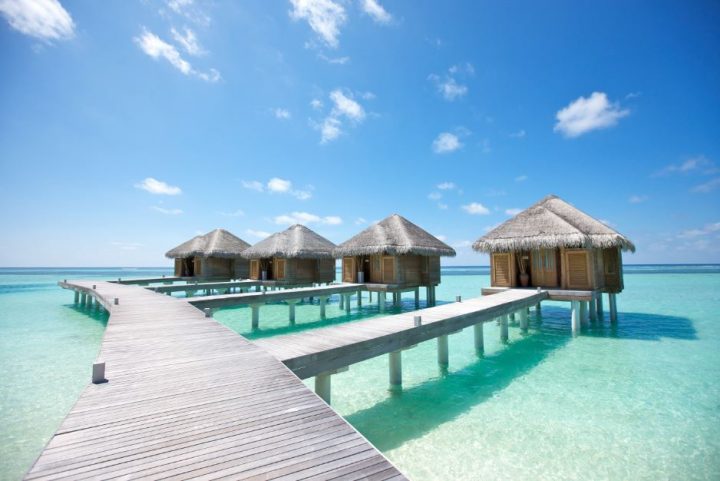 Resort News Weekly Roundup
Lux* Resorts & Hotels bag Green Globe certifications
Lux* Resorts & Hotels have been awarded their inaugural Green Globe certifications. Lux* Resorts & Hotels operates eight properties located in Mauritius, La Réunion and the Maldives; LUX* Belle Mare, LUX* Le Morne, LUX* Grand Gaube, Tamassa, Merville Beach, LUX* Saint. Gilles, Hôtel Le Récif and LUX* South Ari Atoll. Lux* Resorts & Hotels is gearing up for the opening of Lux* North Malé Atoll, its second property in the Maldives.
"The successful certification means our sustainable development strategy initiated years ago, is on the right track," said Paul Jones, Chief Executive Officer of LUX* Resorts & Hotels. "It also illustrates the devotion of all our team members to offer quality service while remaining true to LUX* Values and Ethics, staying committed to good governance, social responsibility, environmental consciousness, promoting equal opportunity alongside respect for human rights."
LUX* South Ari Atoll is equipped with an on-site Marine Biology Centre to study and protect the native whale shark population. The Marine Biologist, recognised as a specialist on whale shark protection by Maldivian authorities, educates guests on eco tours and supports ongoing scientific research. The Centre supports the Olive Ridley Project (Marine Conservation Charity), Maldives Whale Shark Research Programme (Marine Conservation Charity), Manta Trust (Marine Conservation Charity) and Shark Watch Maldives. For more information about Lux* South Ari Atoll, visit luxresorts.com.
Maldives welcomes 2018's millionth visitor
The Maldives has warmly welcomed the one-millionth visitor of 2018. Koralp Guner, the one-millionth visitor to arrive in the Maldives this year, and his wife were welcomed at Velana International Airport by officials of Maldives Marketing and Public Relations Corporation (MMPRC), together with representatives of the tourism ministry and the industry.
Compared to last year's arrival figures, the Maldives marks its one-millionth milestone a month ahead of arrival figures when compared to 2017. Last year, the one-millionth mark was reached on October 1. As the one-millionth visitor, Guner, who is an American, and his Turkish wife were awarded a complimentary holiday package for five nights sponsored by Movenpick Resort Kuredhivaru Maldives and the internal transfers were sponsored by Trans Maldivian Airways (TMA). The couple were also awarded a Dhiraagu Tourist Pack Premium with a special 100GB Data add-on.
During this period in 2017, by the end of August, a total of 892,025 visitors were recorded to have arrived in the Maldives. This is an increase of 8.3% in arrival figures based on arrival figures for the same period this year, where a total of 972,832 visitors was recorded to have arrived by the end of August 2018. In the year 2017, more than 1.3 million tourists visited the Maldives.
Coco Collection launches all-new edible spa menu
Coco Collection has launched an exclusive Edible Spa Menu, created in collaboration with Edible Stories – a UK-based events company. Available from the Coco Spa at Coco Bodu Hithi and Coco Palm Dhuni Kolhu, this exclusive spa menu is sure to be a tempting treat. All treatments on the menu will use homemade spa products made entirely using edible ingredients such as turmeric, avocados, coffee, sugar, honey, and yoghurt, to name a few.
From Papaya Skin Face Masks to Rice Powder Body Scrubs, this menu offers a truly unique and exciting experience. The Edible Spa Menu has been created in partnership with Edible Stories, an extraordinary events company that focuses on unique culinary experiences by creating an immersive narrative journey through food. For more information about Coco Collection, visit cococollection.com.
Anantara Hotels, Resorts & Spas launches new website
Anantara Hotels & Resorts extends its ethos of placing indigenous experiences at the heart of luxury travel by relaunching its brand website. Redesigned as a visual feast for the eyes, the website utilises on-trend design and UX features such as abundant video content, emotive full-bleed images and interactive maps. Thoughtfully crafted to follow the intuitive user journey, experiences have been made central to the website flow, fully immersing guests in the digital world of Anantara.
"This website relaunch comes at a pinnacle moment for the Anantara brand as we proudly communicate to all new and existing guests that 'Anantara owns experiences.' The website platform will also play a defining role in the launch of a compelling integrated brand campaign due to roll out later in the year," said Michael Marshall, Chief Commercial Officer of Minor Hotels. "Our guests' journey of discovery begins at the moment of holiday inception, and crucially we must capture new and returning guests' imagination with an aesthetic flair that matches the true nature of the real experience at the moment they land on Anantara.com."
Ever since launching in 2002, Anantara has been striving to provide bespoke journeys for all guests. This ethos, driven by current digital trends, inspired the creation of a new comparison feature. The comparison tool encourages guests to compare up to three selected destinations, hotels or room categories, allowing a guest to tailor their holiday or business trip to their individual criteria.  The website is a journey in itself, a prequel to the unique experiences the 'book now' button will lead to. A user's online journey is concluded with a seamless booking process. For more information about Anantara Hotels, Resorts & Spas, visit anantara.com.
Centara Ras Fushi unveils "Paradise for up to 30% Less" offer
Centara Ras Fushi Resort & Spa has announced a deal offering up to 30% discount on stays. Targeting couples and romantics the deal offers them 20% off the cost of a villa beachside or above-the-reef stay. Bookings must be confirmed by October 31, 2018, but the actual stay is valid until October 31, 2019. In addition to the discount on stays, the deal also offers free transfers from and to Velana International Airport. Additionally, CentaraThe1Card holders are eligible for another extra 10% off on each overnight stay.
Centara Ras Fushi Resort & Spa, set on a pristine island in the North Malé Atoll, features a collection of 140 beachfront and overwater villas, enhanced by delectable dining options and plenty of opportunities to experience breath-taking natural attractions, both during the day and under the stars. Children under the age of 12 are not permitted at this resort, making it an ideal choice for couples and honeymooners. For more information about Centara Ras Fushi Resort & Spa, visit centarahotelsresorts.com/centara/crf.