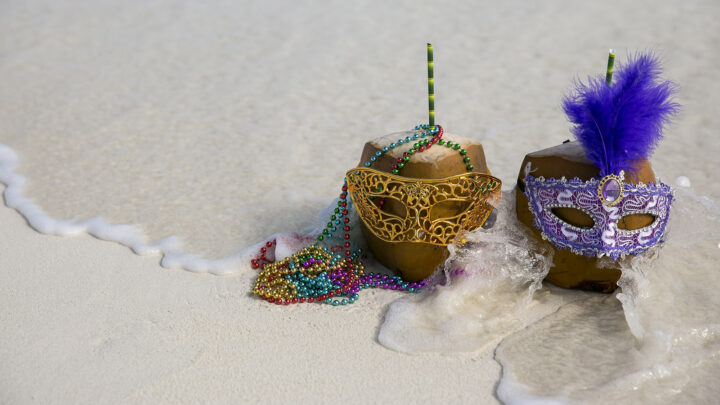 Resort News Weekly Roundup
Kuredu Island Resort & Spa announces 30th-anniversary celebrations
Kuredu Island Resort & Spa has announced special activities as part of celebrations to mark the 30th anniversary of the resort, including the chance to win a holiday. The resort is holding special activities from December 10 to 17 as part of the special anniversary celebrations. Kuredu gave away two holidays earlier and is giving the chance to win a five-night stay for two, including seaplane transfer, as part of the festivities.
"For this final round in the series of anniversary competitions, we want you to get into the spirit of celebration and show us your best Mardi Gras outfit; Mardi Gras will be the theme running throughout Kuredu's 30th-anniversary events," says Kuredu in a statement. "To be in with a chance of winning you need to submit a picture showing your best costume. As well as a multitude of sparkles, feathers and beads, your costume design should feature an anniversary Message to Kuredu – this could simply be you holding our anniversary card (available for download below), or you may find creative ways to incorporate a different reference to Kuredu's anniversary into your outfit."
Located on 1800 by 325-metre remote island in the northern atoll of Lhaviyani, Kuredu is accessible by a 40-minute scenic seaplane flight from Velana International Airport. This 4.5-star resort has 383 rooms, including beach and water villas, making it the second largest resort in the Maldives. Find out more about Kuredu Resort at kuredu.com.
Velassaru Maldives launches environmental initiatives
Velassaru Maldives, a resort which is environmentally conscious and committed to Corporate Social Responsibility, has launched a set of initiatives to give back to the community and the environment. "We are constantly striving to see how we can improve your stay with us and we would like to take this opportunity of highlighting some key implementations that happened during the last quarter," according to the resort.
As part of the initiatives, Velassaru Maldives launched a comprehensive recycling facility includes a shredding machine for plastic bottles and a glass grinder for all non-returnable glass. In addition, the resort's new Botanical Waste Chipper and Mulcher produces material that can either be converted into compost or used as mulch for its gardens. The resort also processes the Kitchen Bio-Waste in the Bio-Composting Machine to supplement the on-island compost initiative, which makes its way onto the gardens.
Velassaru has also introduced greywater reuse as part of its green initiative, where all the greywater on the island is processed through its Pro-Biotic Aeration Plant and reutilised to irrigate its gardens. Velassaru also built a Water Filtration and Bottling Facility, replacing plastic bottled-water with reusable glass bottles. The initiative will remove a minimum of 200,000 plastic bottles per year, a million plastic bottles every five years that would need either to be recycled or disposed of with massive negative impact on our environment. For more information, visit www.velassaru.com.
Maldives showcased at TTG Travel Experience in Italy
Maldives has been showcased at one of the largest tourism fairs in the Italian market, the TTG Travel Experience held in Rimini, Italy from October 10 to 12, 2018. The Maldives Marketing and PR Corporation (MMPRC) together with 37 tourism industry partners representing 20 companies across Maldives tourism sector promoted their products under the destination "Maldives…the sunny side of life."
Being one of the leading tourism fairs in Italy, TTG Travel Experience is Italy's leading tourism trade fairs and is the gateway to the Italian outbound market. This fair provides one of the main B2B tourism marketplaces in Italy to sell tourism products, to network, win new business, as well as exchange views and find new ideas.
Although the target is mainly the Italian Market, this event also gives the unique opportunity to meet with representatives from various sectors of the tourism industry from all over the world. With more than 2550 Exhibitors from 150 destinations represented at the fair, more than 72,000 visitors were expected to visit this year. These include 1500 buyers from 90 countries, 750 journalists and 300 bloggers.