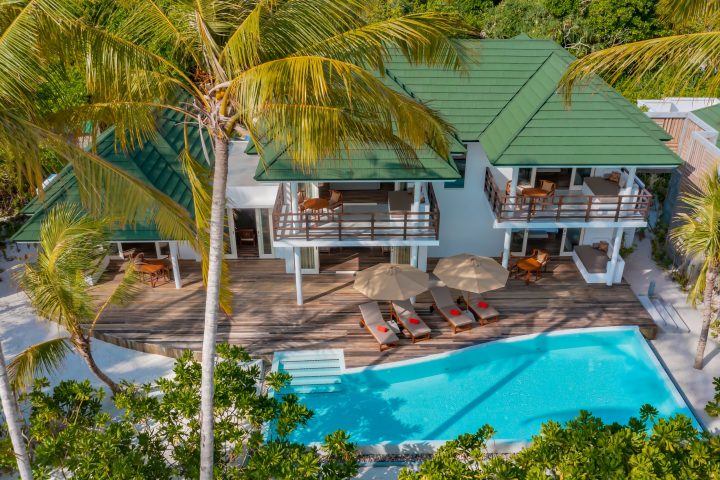 Resort News Weekly Roundup
Siyam World Launches The Beach House Collection
The Beach House Collection at Siyam World is an exclusive and sophisticated enclave of twenty-four show-stopping one- to six-bedroom Residences, also available to investors on 35-year lease with guaranteed returns.
Owners can opt for a 5 per cent per annum return on their investment, or alternatively 40 per cent of their unit's annual net room profit. Prices range from USD 2 million for a Beach House to USD 9.8 million for the six-bedroom Palace – with total guaranteed returns ranging from USD 4,375,000 to USD 17,150,000 respectively (based on 5 per cent per annum ROI over 35 years). Owners also benefit from up to 45 days' complimentary accommodation at Siyam World per year, including complimentary housekeeping and a 20 per cent discount on food and drinks, spa services, excursions, watersports and diving.
In addition to Siyam World's ever-expanding WOW! 24hrs Premium All-Inclusive, guests at The Beach House Collection benefit from exclusive VIP privileges including their choice of a complimentary dive or 50-minute spa treatment at Veyo Spa; a wellness gift hamper on arrival; anytime in-villa breakfasts throughout their stay – including one amazing floating breakfast served in their private pool; daily VIP amenities; and 24-hour private butler service from intuitive katheebs who anticipate and exceed expectations around the clock.
Designed in a contemporary style, yet embracing tropical architecture and interior design solutions that reflect and celebrate the tradition and cultural heritage of the Maldives, The Beach House Collection villas enjoys an elegant, cosy and relaxed ambiance and modern, comfortable style.  Daylight streams into grand living spaces that still offer a uniquely Maldivian seclusion. Each residence features two flatscreen satellite TVs; king size beds; interconnecting rooms; walk-in and outdoor "under the stars" showers and a spacious bath tub; elegant dressing rooms and walk-in closet; room-controlled air conditioning and overhead fans; working desk and high-speed Wi-Fi. Unparalleled ocean views grace numerous terraces and private beachfront salas, nestled in lush tropical vegetation. All Residences also come with private pools, living rooms and dining rooms or inviting barbecue areas that are an ideal space for groups to relish long sunny days and blissful nights.
Festive celebrations at The Marina @ CROSSROADS Maldives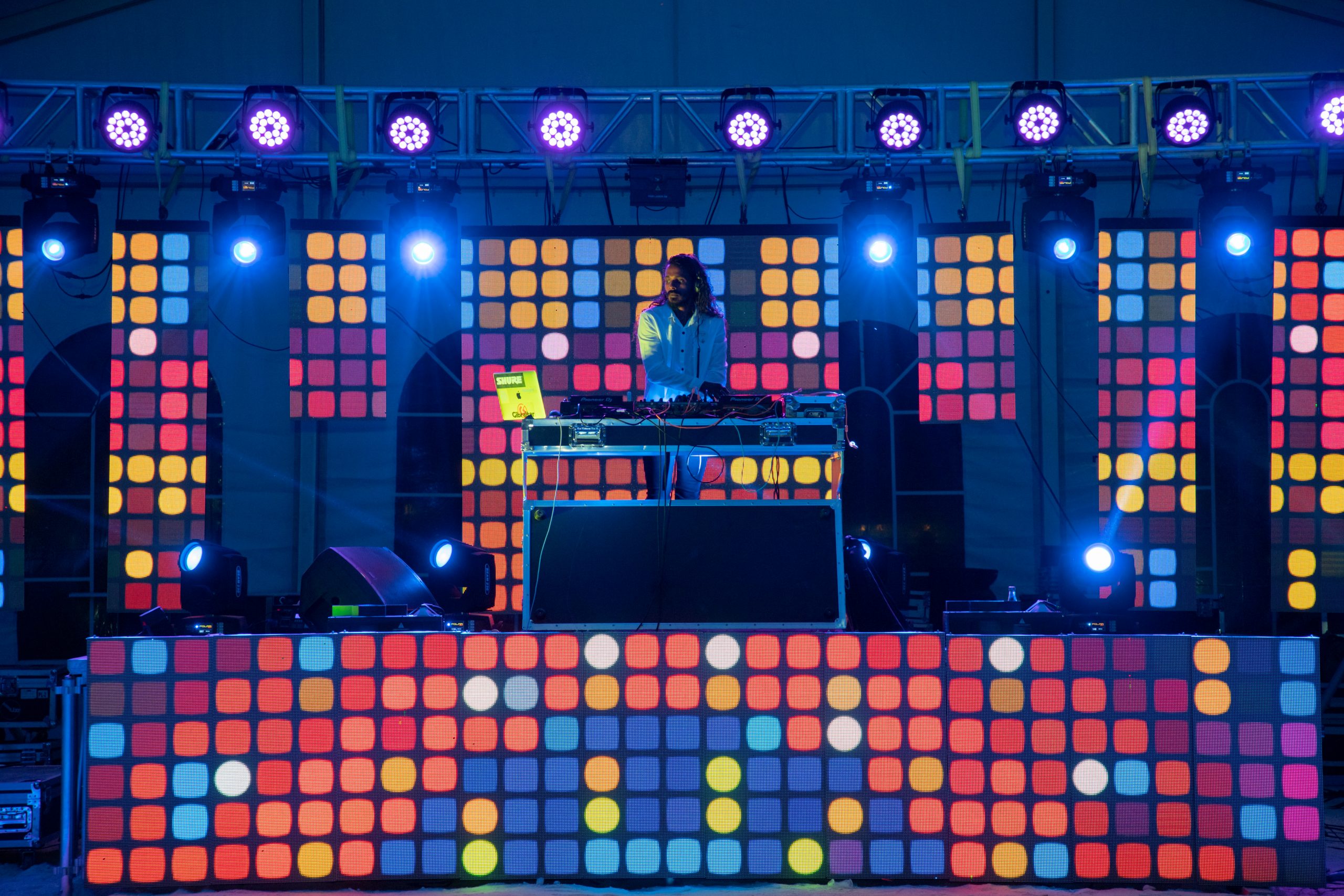 From 21st December 2021 to 7th January 2022, The Marina is bringing a unique glimmering warmth to the festive season with its sparkling lights displays and festive decorations all around, sum up with abundant sweet treats, exquisite culinary dining options, wide variety of shops featuring the latest designs & fashions and special events with a unique line-up of entertainment – making it a perfect hotspot to get together and celebrate.
Nine dining establishments – Hard Rock Cafe Maldives, bean/Co, Carne Diem, Ministry of Crab Maldives, Nihonbashi Blue, Sansation Beach Club, Kinkao (Thai cuisine), Jiao Wu (Chinese cuisine) and Kebab & Kurry (Indian Cuisine) – will feature spectacular array of festive gourmet menus that will surely suit everyone's taste and preference.
Explore the special Spa festive packages on offer from 90 to 180-minute treatments in addition to the comprehensive spa treatment portfolio and retail products available at the award winning spa Lèn Be Well, the first free standing double storey spa and wellness complex in the Maldives, located at the centre of The Marina.
Check out more about The Marina Festive Brochure or contact The Marina Agents directly via Viber/WhatsApp +960-7307000.
Vakkaru Welcomes Wellness Practitioner Domingos Folgado and Tennis Pro Jaroslaw Grela
Guests at Vakkaru Maldives can enjoy innovative therapies from wellness practitioner Domingos Folgado and customised coaching with tennis pro Jaroslaw Grela during their exclusive residencies at the private island sanctuary.
Due to popular demand, from 13 December 2021 till 22 February 2022, Domingos Folgado will be having his third term at Vakkaru. A wellness consultant, therapist, acupuncture expert and qualified personal trainer based in Budapest, Domingos is qualified in several modalities such as Naturopathy, Therapeutic Massage, Personal Training, Pilates, Clinical and Cosmetic Acupuncture and KORE. He uses his varied skillset to combine personal training with holistic therapy and provide an innovative integrated solution customised to guests' needs.
Tennis pro Jaroslaw Grela brings his extensive experience as a player and a sparring partner to the resort as part of the Tipsarevic Luxury Tennis experience from 15 December 2021 to 15 March 2022. Founded by former World No. 8 tennis player Janko Tipsarevic, it brings some of the world's most accomplished tennis professionals to Vakkaru for short-term residencies. Certified as an instructor by two prestigious tennis associations, the International Tennis Federation and Professional Tennis Registry, Jarek has extensive experience coaching in different countries, including Poland, Mauritius, Bulgaria, Serbia and Montenegro.
Guests at Vakkaru will have the opportunity to attend tennis clinics and tutorials led by Jarek during his residency. In addition, those brave enough can go up against him in the "Beat the Pro" challenge at the resort's iconic cobalt blue courts, recently resurfaced by the same company that built the courts at the Australian Open. Guests who beat Jarek at his game win a free court session, or pay the price of a one-hour tennis lesson if they lose.
Fairmont Maldives to Host Three Celebrated and Michelin-Awarded Chefs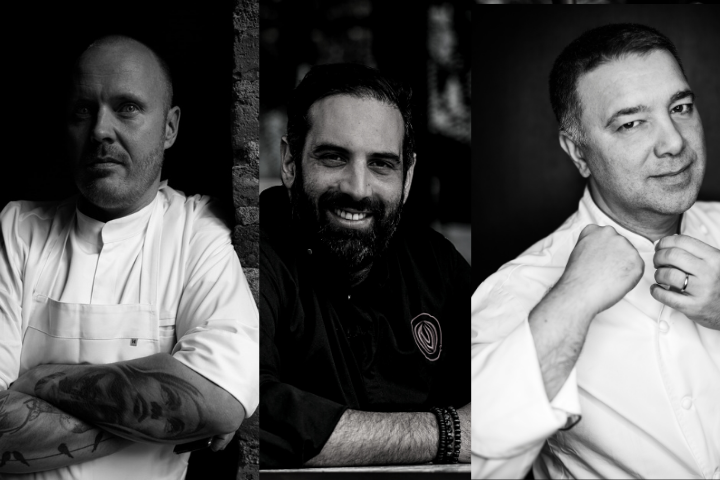 This festive season, Fairmont Maldives Sirru Fen Fushi will play host to three celebrated and Michelin-awarded chefs – Alexandre Demard, Mickael Viljanen and Alfredo Russo – each creating a bespoke degustation menu to be enjoyed exclusively by island guests throughout December and January.
Alexandre Demard, one of France's most sought-after chefs will be serving up a six-course set menu at Fairmont's Azure over Christmas and taking over Kata for a New Year's Eve feast. Meanwhile, from 29th December 2021 to 3rd January 2022, Mickael Viljanen, one of only four chefs in Ireland to be awarded two Michelin stars will delight guests with a six-course menu paired with fine wines from around the world, set in the Azure restaurant. From 10th to 15th January 2022l, Alfredo Russo, one of Italy's leading chefs will create a Michelin Star menu for guests to enjoy, alongside a selection of fine wines at Azure.
For more information about the experience and booking visit here.
Featured Image: Four Bedroom Beach Residence | Siyam World