Resort News Weekly Roundup
Sheraton Maldives Full Moon Resort & Spa Witnesses Coral Spawning Events
The team of marine biologists of Reefscapers based at the Sheraton Maldives Full Moon Resort & Spa has witnessed four coral spawning events with ten species of coral. They witness this for the second time since the beginning of the coral restoration project.
When corals spawn, it shows they are healthy and mature enough to reproduce. The coral species spawned over four consecutive days from the 20th to the 23rd of March 2022. The team had conducted over fourteen nights of dive monitoring and months of coral spawning research.
The ten species spawning were A. tenuis, A. humilis, A. gemmifera A. austera, A. cytherea, A. hyacinthus, A. millepora, A. nasuta and two species yet to be identified. These events display the success of the coral restoration project at the resort.
Marriott Bonvoy Portfolio of Resorts Celebrates Earth Hour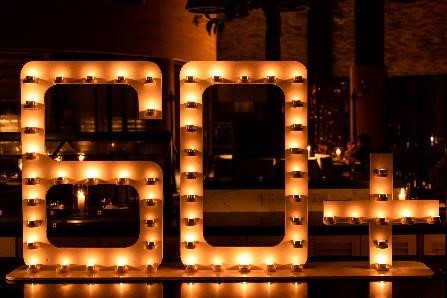 Earth Hour, organized by the World Wildlife Fund (WWF) took place on 26 March this year and Marriott Bonvoy's portfolio of resorts in the Maldives held a variety of initiatives lined up to mark the occasion.
The event, held annually, encourages individuals, communities, and businesses to turn off non-essential electric lights, for one hour, from 8.30pm to 9.30 pm as a symbol of commitment to the planet and to raise awareness for climate change.
At JW Marriott Maldives Resort and Spa located in Shaviyani Atoll, arts and craft activities centered around the theme of protecting the planet and climate change engaging little ones and members of the FAMiLY by JW Little Griffins Kids Club. Guests were invited to join a candle lighting ceremony and a candle-lit dinner at the all-day dining venue, Aailaa and their specialty overwater restaurants Hashi & Shio.
Located in North Ari Atoll, W Maldives guests were able to groove to Maldivian boduberu beats over nibbles and bites as they switched off non-essential public area lights and brightened up FIRE beach. They also ran a social media contest for pictures taken with long exposure, playing with light, and offering special treats for the images with maximum likes.
Sheraton Maldives Full Moon & Spa located in North Male Atoll, celebrated Earth Hour with unplugged acoustic performances by their in-house live band. The resort lit up walkways around restaurant outlets with oil lamps and guests can have dinner and spa experiences in candlelight. To spread further awareness, a display board highlighted the energy saved during the hour compared to an hour from another night.
At The Westin Mirandhoo Resort, situated on the Unesco Biosphere Reserve in Baa Atoll, a special night of Vinyasa Yoga by the beach was organised for all guests by their fitness instructor Estalitaa Pinto.
Gastronomic Experiences at Cheval Blanc Randheli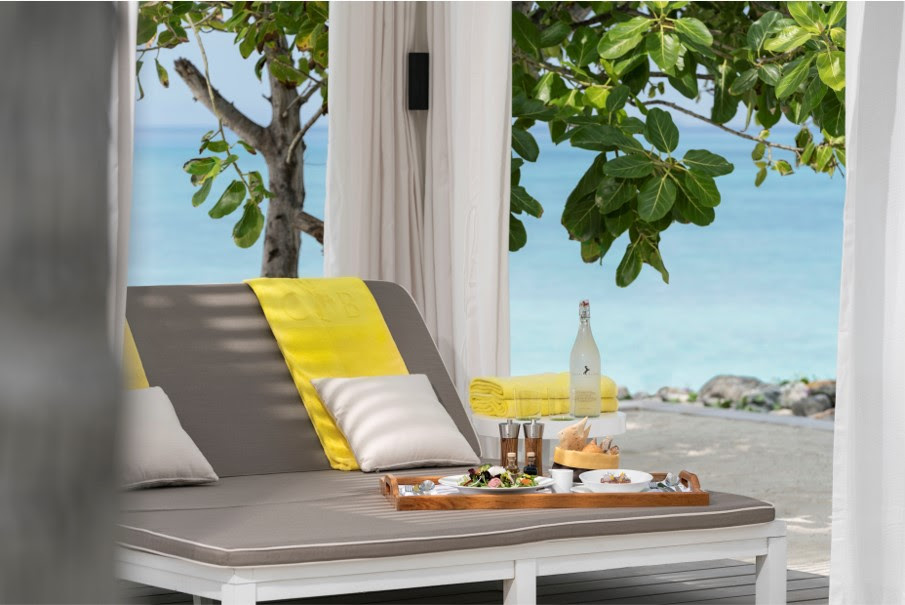 Cheval Blanc Randheli's French restaurant Le 1947 welcomed Chef Maxime Gilbert for an exclusive dining experience from 21st to 23rd March.
Chef Maxime Gilbert arrives from the 2-Michelin-star restaurant Écriture in Hong Kong. Mentored at the very beginning of his career by the internationally renowned 6-Michelin-star Chef Yannick Alléno, the French Chef delighted guests with an exclusive 12-course menu featuring creative cuisine of French savoir-faire infused with Asian influences.
Furthermore, after several years of investigation, Executive Pastry-Chef Rémy has refined a method to make his own chocolate at Cheval Blanc Randheli. By choosing very rare cocoa beans from Sri Lanka, respecting a long process of fermentation; drying and roasting, Chef Rémy invites guests to discover the taste of homemade chocolate.
Lily Beach Resort & Spa Reveals Easter Programme
This Easter, Lily Beach Resort & Spa is set to welcome multiple Guinness World Record holder for football freestyle, Marcel Gurk. The German football freestyle star will be leading workshops at the premium all-inclusive resort in the Maldives for one week in April.
From 15th to 23rd April, as part of Lily Beach Surprises and this year's Easter programme, Marcel will be offering guests lessons and workshops, and sharing some of his professional tips and techniques. He will also be showcasing the resort on his social media – doing some football freestyle tricks throughout the island.
Lily Beach's Director of Sales & Marketing, Desislav Gospodinov said: "After our successful collaboration with him last year during Halloween and receiving glowing feedback from guests for creating an unforgettable experience for their kids and themselves, we knew that we had to bring him and his team back again. During this Easter, to have someone like Marcel Gurk coming here is a huge opportunity for our guests to learn something novel such as football freestyling from one of the best freestylers in the world. This exciting activity will certainly be a highlight for our guests of all ages during this Easter and also an opportunity for some of our repeater guests who experienced the camp last year to come again and show how much they have improved and learn more tricks from Marcel as well."
Guests will be able to enjoy his complimentary daily football freestyle clinics as well as opt for private lessons on request for a fee. During his stay, he will also be putting on two football freestyle shows for the guests, showing off the best Guinness World Records-worthy tricks. In addition to that, there will be some fun football matches together with him.
For more information or to book a stay, send an email to reservations@lilybeachmaldives.com
Cocoon Maldives Launches Gourmet Week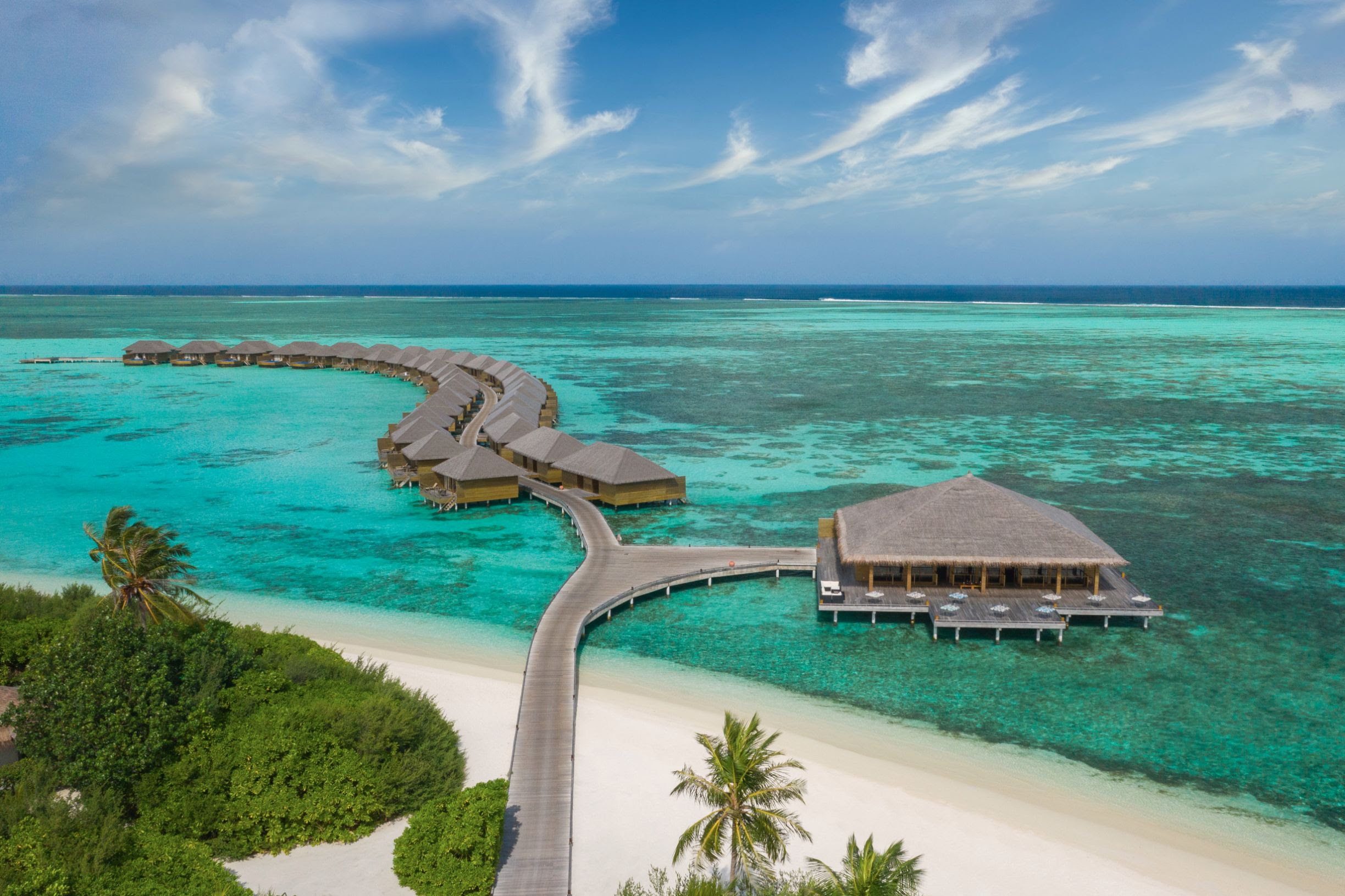 Cocoon Maldives is hosting a gourmet week organized by Corporate Chef Giovanni De Ambrosis in partnership with Italian Dairy Products, from 28th March to 1st April 2022.
During this exquisite gourmet week, Italian Dairy Products will showcase four different appointments: a cooking-show at main restaurant, Master class with Leo & Alessandro at Loabi Loabi Bar; learning how to make mozzarella, Aperitifs in Pizzeria il Forno, Pizza with Italian dairy products; and A Grand buffet "bianco mangiare" with demonstration of Burrata mozzarella production at Octopus Restaurant. All these unique delicacies would be incorporated together with tasting of carefully selected dishes by Chef Giovanni.
Guests also will have the wonderful opportunity to receive some gadgets from Italian Dairy Products.
View the full programme here
Featured Image: Sheraton Maldives